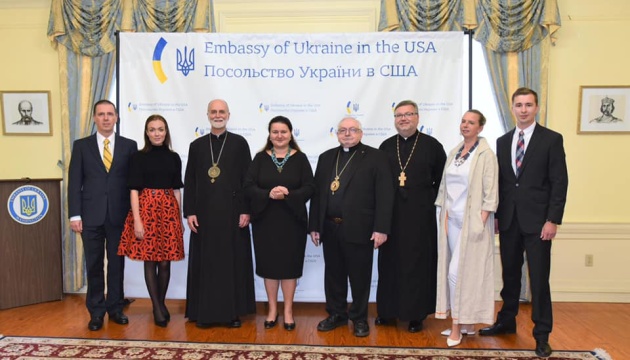 Markarova meets with representatives of Ukrainian Greek Catholic Church in U.S.
Ambassador of Ukraine to the United States Oksana Markarova has held a meeting with Archbishop and Metropolitan for the Ukrainian Catholic Archeparchy of Philadelphia Borys Gudziak, Emeritus Bishop Ivan Bura and Father Robert Hitchens.
Markarova wrote about this on her Facebook page.
"The Church and UCU play a huge role in creating a new virtuous Ukraine. Together with Archbishop, we see our mission to spread the truth among American friends about new modern Ukraine, which today defends democracy in Europe in the Black Sea region, undergoes important transformations, can give a lot to the world and is a response to many global challenges," she wrote.
According to Markarova, following such a substantive and sincere meeting, its participants agreed to enhance cooperation in all directions.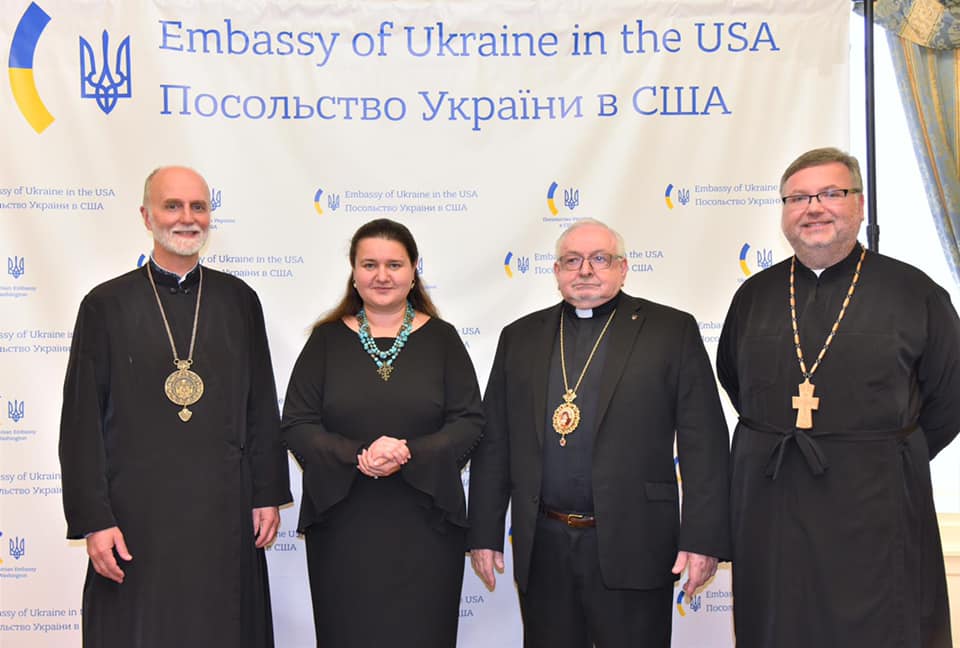 As reported, Ambassador Oksana Markarova held a meeting with representatives of the Friends of Ukraine Network and the U.S.-Ukraine Foundation - Nadia and Robert McConnell and Edward Chow.
On April 23, Markarova held the first meeting with the Consuls General of Ukraine in New York, Chicago and San Francisco.
On April 27, Markarova met with Iryna Mazur, an active representative of the Ukrainian diaspora in the U.S., and Michael Sawkiw, Vice President of the Ukrainian Congress Committee of America.
President Volodymyr Zelensky appointed Markarova as Ukraine's ambassador to the United States on February 25.
She left for Washington on April 20.
iy