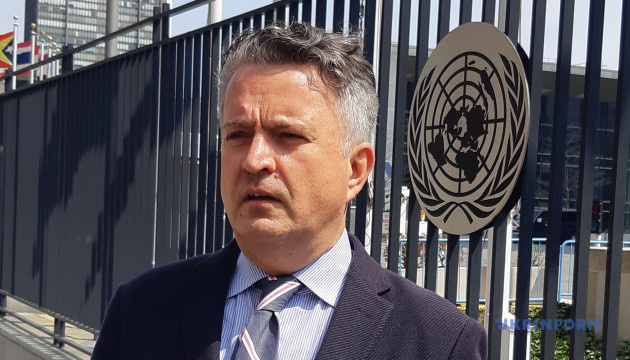 Ukraine's envoy to UN hopes Russia will agree to end war this year
Ukraine's Permanent Representative to the United Nations Sergiy Kyslytsya has said he hopes that Russia will agree to end the war against Ukraine this year.
He stated this in an interview with Ukrinform.
"I hope the Russian side will finally agree that the war must be ended. After all, it depletes Russia itself. I hope the Normandy process, which is being dragged due to [Russian President Vladimir] Putin's position, will finally work," Kyslytsya said.
Russia launched armed aggression against Ukraine in February 2014, seizing part of its territory - Crimea. Russian troops and Russian-backed militants then occupied parts of the Donetsk and Luhansk regions of Ukraine.
op