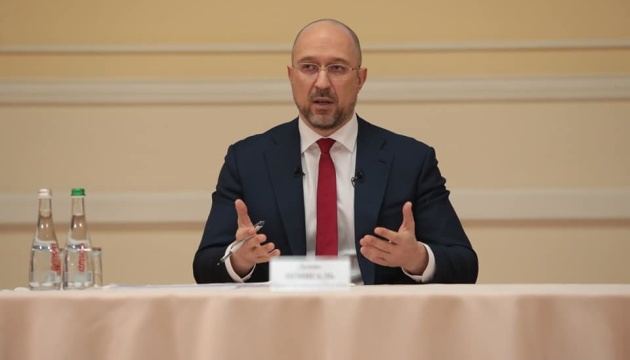 PM Shmyhal: Kyiv preparing for 23rd Ukraine-EU summit
Prime Minister Denys Shmyhal believes that it is critical for Ukraine to thoroughly prepare for the 23rd Ukraine-EU Summit and to gain the support of the European Union in future joint initiatives.
He said this during the third meeting of the Commission for Coordination of the Implementation of the Association Agreement between Ukraine and the EU on Wednesday, the Government portal reports.
During the meeting, the Commission approved a schedule of 44 draft laws in the field of European integration, which must be submitted to the Government during the second quarter, and an updated plan with a list of priority bills.
"An intensive dialogue and a rich agenda of Ukraine-EU relations pose ambitious and complex tasks for our country. We clearly understand that our European integration progress, first of all, depends on the conducted homework," the PM noted.
According to Shmyhal, Ukraine is systematically preparing for the upcoming 23rd Ukraine-EU Summit, during which it is planned to discuss the European integration efforts of the Ukrainian side and identify further benchmarks.
Following the meeting, the prime minister instructed the members of the Commission to report monthly on the results of work on the implementation of the determined European integration priorities, promptly submit to the government draft regulations aimed at fulfilling Ukraine's European integration obligations, and ensure follow-up of priority European integration bills registered in the Verkhovna Rada.