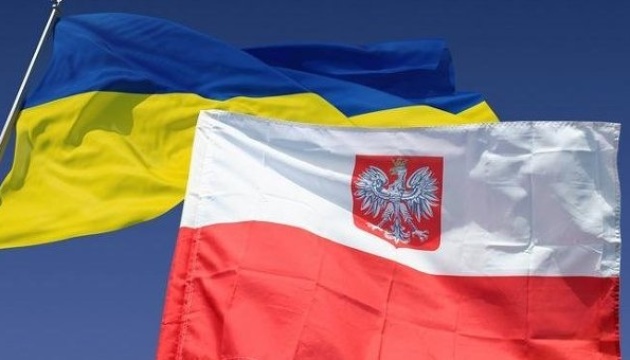 Warsaw confirms Zelensky's visit on May 3
Ukrainian President Volodymyr Zelensky will take part in the celebration of the 230th anniversary of the adoption of the first Constitution of Poland and hold talks with President Andrzej Duda on May 3.
The head of the International Policy Office of the President of the Republic of Poland, Krzysztof Szczerski, announced this after a meeting with Deputy Head of the Ukrainian President's Office Ihor Zhovkva in Warsaw on Monday, April 26, according to the press service of the Polish president.
According to Szczerski, the meeting with Zhovkva was devoted to four topics, particularly mutual visits by the two countries' presidents, Russian military activity in eastern Ukraine and the Black Sea, Poland's presidency of the OSCE in 2022, and support for Ukraine in NATO and the EU.
Szczerski said that Zelensky would visit Warsaw on May 3 to attend the celebration of the 230th anniversary of the adoption of the Constitution and meet with Duda. In turn, the Polish leader will visit Ukraine in August during the celebration of the 30th anniversary of Ukraine's independence.
Szczerski also noted that according to the Ukrainian side, the withdrawal of Russian troops announced by Moscow had the character of only isolated transfers to permanent bases.
"Equipment and combat capabilities remained. We are dealing with a moderate degree of troop withdrawal. The Ukrainian side views this situation as a pause in a tense situation," Szczerski said.
He also said that Warsaw was considering various scenarios for increasing the OSCE's role in stabilizing the situation in eastern Ukraine. He added that Kyiv wanted to intensify the OSCE's role in this process.
In addition, Szczerski noted that Poland would convince its NATO and EU partners to expand relations with Ukraine.
op