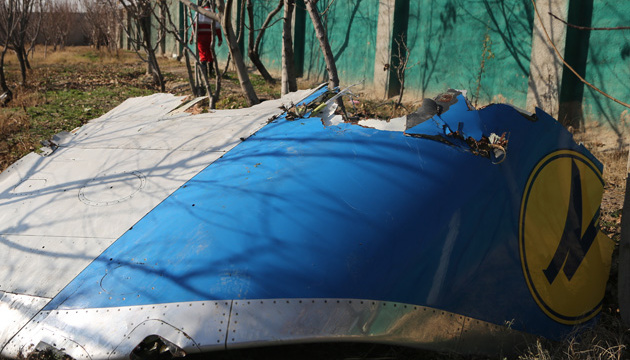 Tehran knew immediately cause of UIA plane crash – NYT
The Iranian authorities knew immediately the cause of the crash of a Ukraine International Airlines (UIA) passenger plane near Tehran in January 2020.
This was reported by The New York Times, citing a leaked audio recording of the conversation of a man identified as Iran's Foreign Minister Mohammad Javad Zarif.
In particular, according to the recordings, Mr. Zarif said that the Islamic Revolutionary Guard Corps (IRGC) knew immediately that their missiles had hit the plane, but only admitted to it three days later.
Soon after the plane was brought down, he attended a small meeting of the national security council with two top military commanders, and said the world was demanding an explanation.
The commanders, he said, attacked him and told him to send out a tweet saying the news was not true.
As reported, on March 17, 2021, Iran's Civil Aviation Organization released the final report on the crash of the Ukrainian passenger plane in January 2020. The report blamed an error by an air defence operator for the accidental downing of the Ukrainian plane.
Ukrainian Foreign Minister Dmytro Kuleba called Iran's report an attempt to hide true causes of the plane crash.
On January 8, 2020, Ukraine International Airlines plane (Flight PS752) heading from Tehran to Kyiv crashed shortly after taking off from the Imam Khomeini International Airport. There were 176 people on board – nine crew members (all Ukrainians) and 167 passengers (citizens of Ukraine, Iran, Canada, Sweden, Afghanistan, Germany, and the UK).
On January 11, Iran admitted that its military had accidentally shot down the Ukrainian passenger jet. Iran's Islamic Revolutionary Guard Corps (IRGC) accepted full responsibility for the downing of the Ukrainian airliner.
On February 20, 2021, Iran announced the completion of the investigation into this case.
ish