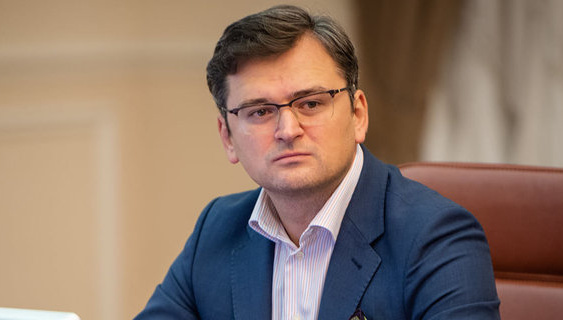 Kremlin will be ready to attack Ukraine in several weeks - Kuleba
The nature of military preparations by Russia and the massing of Russian troops on its borders with Ukraine and in occupied Crimea show that the Kremlin will be ready to attack Ukraine in a few weeks, Ukrainian Foreign Minister Dmytro Kuleba has said.
He said this during an online press conference for foreign media on Tuesday, according to an Ukrinform correspondent.
"The buildup of Russian military forces on Ukraine's borders is now even more massive than in it was in 2014. This means that we cannot rule out any scenario. We cannot know for sure whether Moscow will decide to start a new stage of aggression against Ukraine. But it is obvious that they will be ready to do it in a few weeks," Kuleba said.
He noted that Russia's military preparations were strategic and now it depends on the actions of Ukraine and all other countries that uphold the rule of law and respect for the sovereignty of states in Europe whether Russian President Vladimir Putin can be kept from further aggressive steps.
He named two foreign policy reasons and one internal reason for such behavior by the Kremlin.
The first is to increase pressure on Ukraine and end the war in Donbas on Russia's own terms, without trying to find a compromise, Kuleba said.
The second motive is to show the entire democratic Western world that Russia will do whatever it wants and that it will ignore the international community's judgments about Alexei Navalny, that it will disregard sanctions for interfering in the internal affairs of third countries, for cyberattacks, and other similar crimes, he said.
The third reason, according to Kuleba, is purely internal. Putin and his ruling party are losing electoral ratings due to widespread corruption and deteriorating quality of life for Russians. That is why the Kremlin seeks to unite the population around the leader and the ruling party before this year's parliamentary elections through military mobilization.
He noted that in the current confrontation with Russia, which is provoked exclusively by the actions of the Russian Federation, Ukraine relies primarily on its own strength, but expects support from the democratic world. After all, no matter how expensive the measures to prevent aggression are, they will be smaller than stopping it and eliminating the consequences, he said.
op