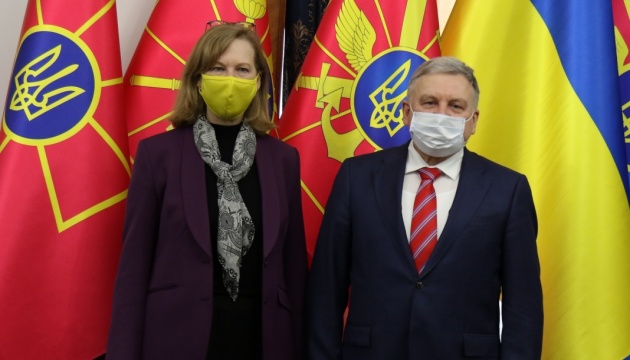 Taran, Kvien discuss U.S. support for capacity building of Ukrainian Armed Forces
Ukrainian Defense Minister Andrii Taran met with U.S. Chargé d'Affaires in Ukraine Kristina Kvien on April 20, the Ukrainian Defense Ministry's press service has reported.
According to the report, the event was also attended by Deputy Defense Minister for European Integration Anatoliy Petrenko and Deputy Defense Minister Oleksandr Myroniuk.
Taran informed the U.S. side about the security situation in the temporarily occupied territories of Ukraine and around its borders. He expressed gratitude for the United States' leading and consolidating role in the international community's counteracting Russia's aggressive policy towards Ukraine.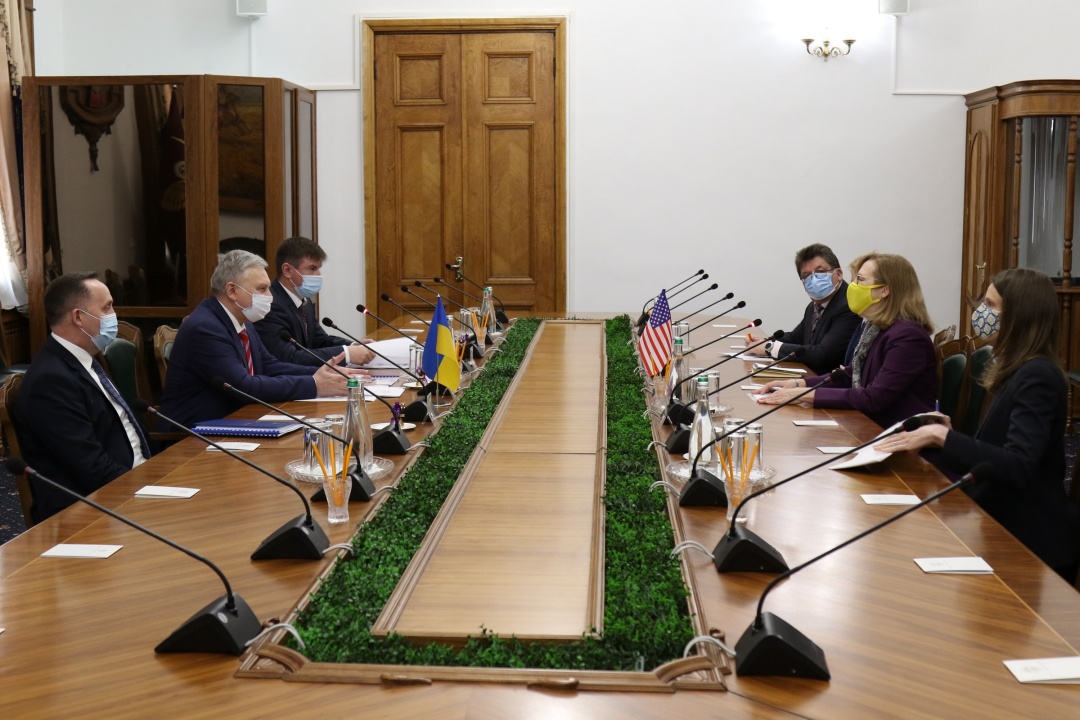 "We again draw attention to the unwillingness of the Russian Federation to implement the previously reached agreements and to adhere to the course for the peaceful settlement of the conflict. It is important for us to feel that the international community is consolidated and united in its support for Ukraine. We thank the United States for its leading role in this process," Taran said.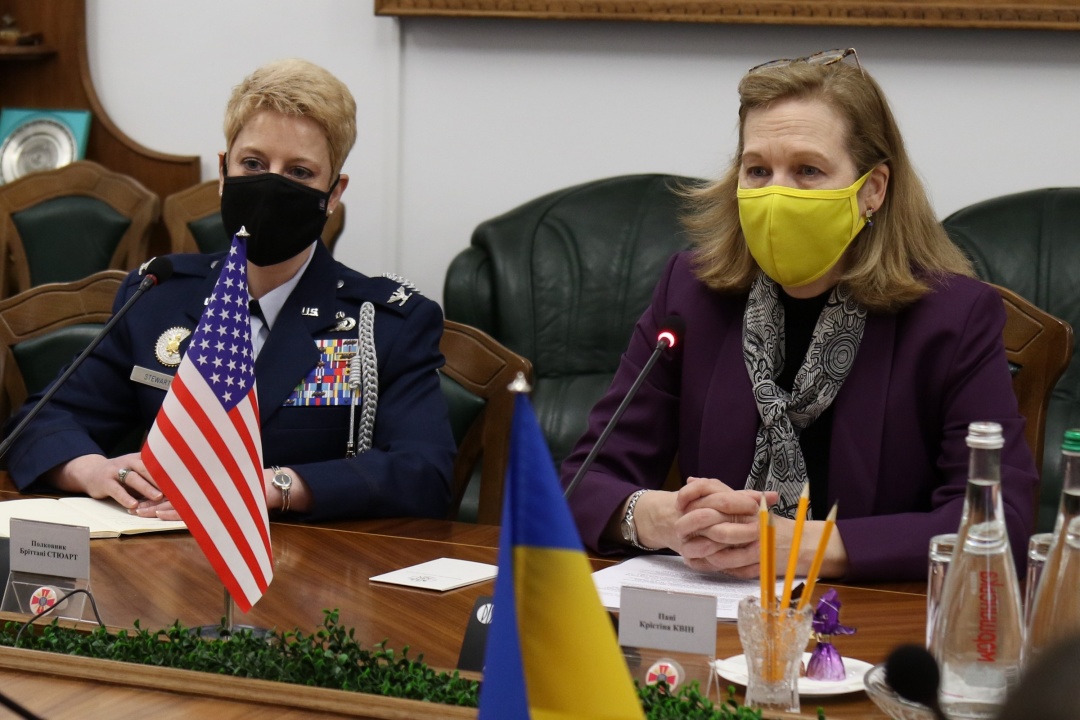 For her part, Kvien said Washington's policy in support of the sovereignty and territorial integrity of Ukraine and the non-recognition of the occupation of Crimea remained unchanged.
The main issues of defense cooperation and U.S. support for capacity building of the Ukrainian Armed Forces and defense reform according to NATO standards were discussed at the meeting.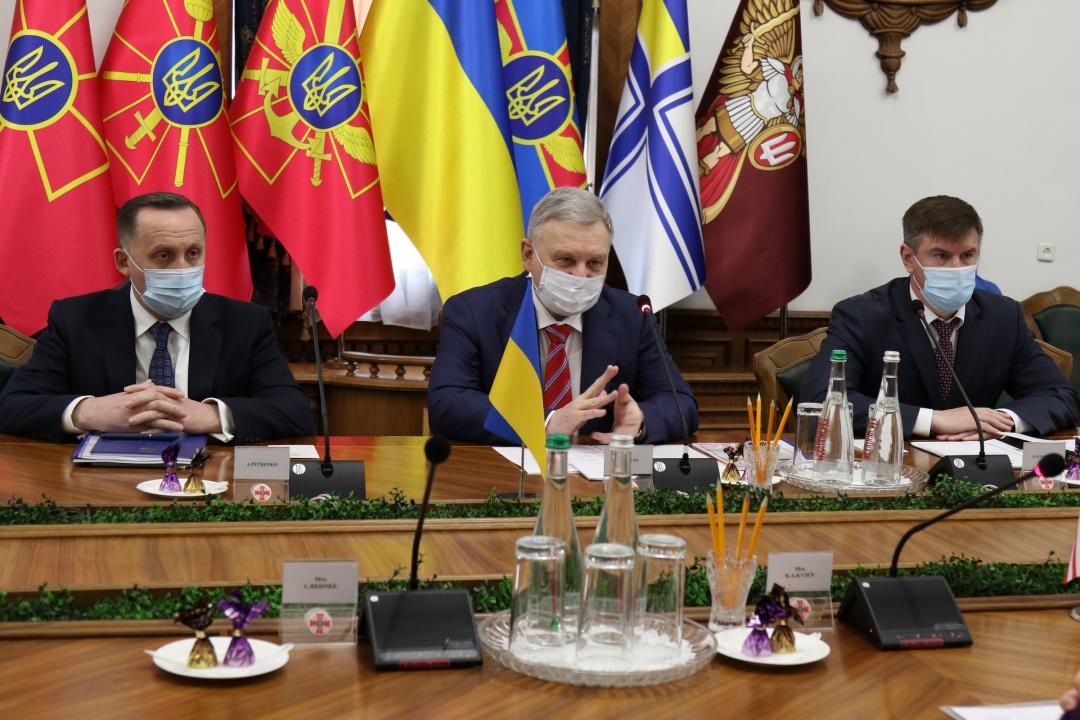 The parties agreed to continue the joint work to develop bilateral relations and strengthen cooperation in the field of security and defense.
op