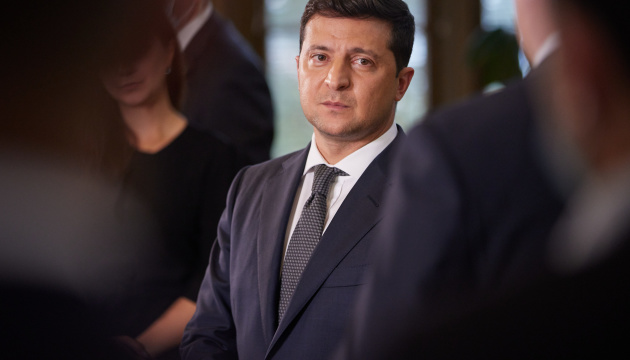 Zelensky invites Japan's Prime Minister to attend Crimean Platform summit
President of Ukraine Volodymyr Zelensky thanked Prime Minister of Japan Yoshihide Suga for supporting Ukraine's territorial integrity and invited him to the 30th anniversary of Ukraine's independence and the inaugural summit of the Crimean Platform.
"Glad to talk to Japan's Prime Minister Yoshihide Suga. Grateful to Japan for supporting Ukraine's territorial integrity. The support of G7 and in particular Japan, one of our key partners, is crucial. I'll be glad to see you in Kyiv at the celebration of Ukraine's Independence Day and at the Crimean Platform summit," Zelensky posted on Twitter.
Crimean Platform is a new consultative and coordination format initiated by Ukraine to improve the efficiency of the international response to the occupation of Crimea, respond to growing security challenges, step up international pressure on Russia, prevent further human rights violations, protect victims of the occupying power and to achieve the de-occupation of Crimea and its return to Ukraine.
Crimean Platform is expected to operate at the level of heads of state and government, foreign ministers, in the dimension of inter-parliamentary cooperation and expert network.
Ukraine is actively inviting world countries to take part in the Crimean Platform activities.
The Crimean Platform is to be launched officially at an inaugural summit in Kyiv in August 2021.
оl