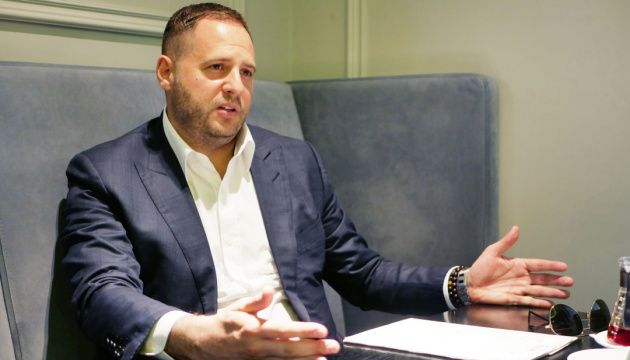 Yermak believes U.S. should deploy Patriot missiles in Ukraine
Head of the Ukrainian President's Office Andriy Yermak believes that the United States should deploy its Patriot air defense systems in Ukraine.
According to Ukrinform, he stated this in an interview with the Time magazine.
"Ukraine is holding the line against Russia, not just for us, but for the West. And where does the U.S. deploy its Patriot Missiles? The closest ones are in Poland. They should be here," Yermak said.
According to the magazine, in response to the first military standoff of his tenure, President Joe Biden has pledged his "unwavering support" to Ukraine, including through military aid, but without air defense systems.
"Zelensky and his government would like to see more, especially when it comes to high-end weapons," the report said.
op