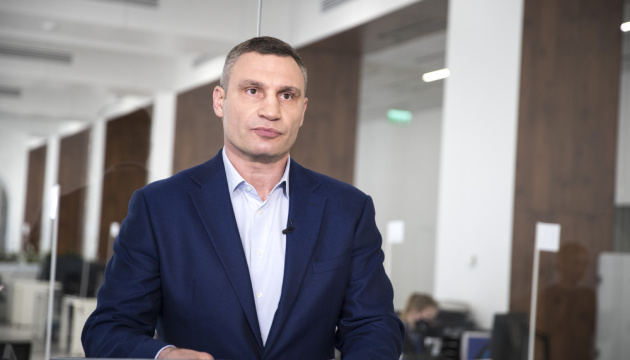 Klitschko calls on government to introduce nationwide lockdown
Kyiv Mayor Vitali Klitschko has called on the government to immediately consider introducing a nationwide lockdown.
According to an Ukrinform correspondent, he said this at a briefing on Friday, April 9.
"I am calling upon the government to immediately consider introducing a national lockdown. A true lockdown. Movement between regions of the country should be limited, with control over compliance with strict rules," Klitschko said.
According to him, Ukraine is currently among the top three European countries in terms of the number of new cases per day and the number of deaths from COVID-19.
"Some 3,556 people have died [from COVID-19] in the country since the beginning of this month alone, since April 1. Some 392 patients died in Kyiv in nine days. Such a pace of the spread of the virus is terrible. How many more people will have to get sick and how many will have to die so that the government and the central authorities understand that immediate measures are needed at the state level? Otherwise, even in the absence of mass vaccination, the country will face a catastrophe," he said.
According to Klitschko, the "uncontrolled spread of the virus and its migration through the country" is currently underway.
"We all want to ride public transport; work in offices, not remotely, walk in crowds without masks, arrange parties, and visit other cities," he said.
The mayor said that in the morning he talked on the phone with the chief doctors of several medical institutions in Kyiv.
"There are plenty of medicines and remedies everywhere. But there is 100% bed occupancy, whereas in other hospitals, it's 110%. They are running out of beds with access to oxygen. Doctors are exhausted," he said.
Some 19,676 new cases of COVID-19 were registered in Ukraine on April 8, and 419 people died.
op