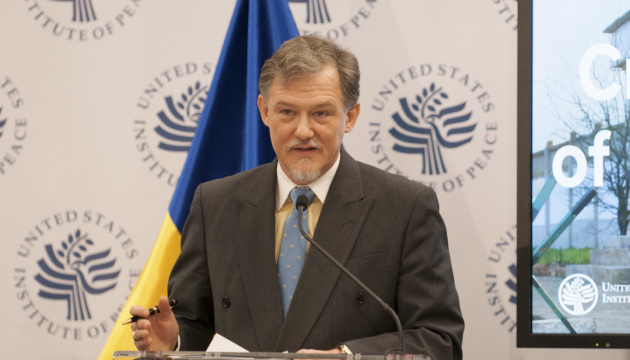 U.S. supports Ukraine's approach amid escalation by Russia
The United States welcomes a restrained and responsible position held by Kyiv in the face of new challenges from Russia and calls on the Ukrainian authorities to continue this approach, according to Deputy Assistant Secretary of State George Kent.
According to an Ukrinform correspondent, he said this during an online conference hosted by the U.S.-Ukraine Business Council (USUBC) on Thursday, April 8.
Kent expressed the United States' concern over the escalation of the security situation in eastern Ukraine, the accumulation of Russian forces in the occupied Crimea, in the Bryansk region, the sending of Russian warships, including landing ships, to the Black Sea allegedly for exercises.
In addition, he said that the aggressive disinformation campaign and the statements of "Putin's mouthpieces" - his spokesman Dmitry Peskov and Russian Foreign Minister Sergei Lavrov - were also of concern.
In this regard, Kent reaffirmed the United States' position in support of Ukraine, its sovereignty, territorial integrity, as well as the desire of the Ukrainian people to join Western communities, including the European Union and NATO.\
op