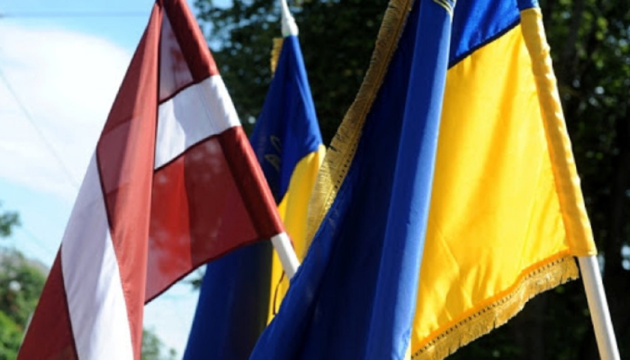 Zhovkva, adviser to Latvian president discuss fight against COVID-19, security situation
Deputy Head of the Office of the President of Ukraine Ihor Zhovkva and Foreign Affairs Adviser to the President of Latvia Solveiga Silkalna have discussed the fight against coronavirus, the security situation in eastern Ukraine and support for Ukraine's European integration.
These issues were discussed during online consultations on Thursday, Ukrinform reports with reference to the president's press service.
"The interlocutors discussed the measures taken in Ukraine and Latvia to fight against the COVID-19 spread, as well as the vaccination of citizens with certified vaccines. Ihor Zhovkva informed the interlocutor about the escalation of the security situation in the east of our state. In particular, the number of ceasefire violations has significantly increased, the number of Ukrainian servicemen killed and wounded has grown, and further increase of the Russian military contingent along the Ukrainian-Russian border has been recorded," reads the report.
Solveiga Silkalna expressed concern over the escalation of the security situation in eastern Ukraine and stressed the invariability of Riga's position in support of Ukraine's sovereignty and territorial integrity.
In addition, the officials discussed cooperation between the two countries in the context of the implementation of Ukraine's strategic course towards European and Euro-Atlantic integration.
The parties also discussed the algorithm of further bilateral cooperation in the context of the prospect of Ukraine receiving a NATO Membership Action Plan.
As reported by Ukrinform, Deputy Head of the Ukrainian President's Office Ihor Zhovkva held a meeting with Council of Europe Commissioner for Human Rights Dunja Mijatović, who is in Ukraine with a contact mission.
iy