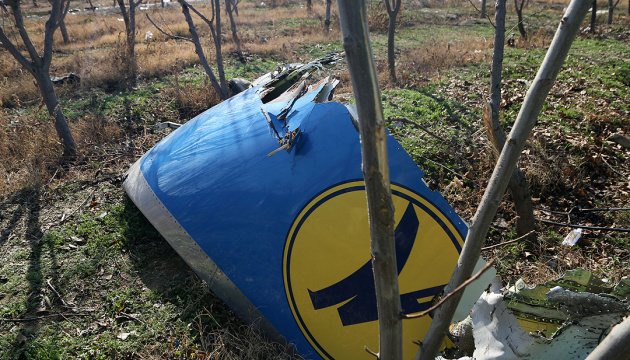 Ten Iranian officials indicted for downing of Ukrainian plane
The Iranian Military Prosecutor's Office on Tuesday filed charges against ten officials in connection with the downing of a passenger plane of Ukraine International Airlines in January 2020, according to Associated Press.
"The indictment of the case of the Ukrainian plane was also issued and a serious and accurate investigation was carried out and indictments were issued for 10 people who were at fault," Tehran military prosecutor Gholamabbas Torki was quoted as saying.
The names of the above persons and other details have not been disclosed.
On March 17, Iran's civil aviation agency released the final report on the crash of a Ukrainian passenger plane in January 2020. The document states that the reason for the decision to shoot down the plane was the mistake of an air defense operator, who identified the plane as an "enemy object."
Ukrainian Foreign Minister Dmytro Kuleba called Iran's report an attempt to hide the true causes of the crash, and his deputy, Yevhen Yenin, said that Ukraine would demand that Iran's report on the UIA plane crash be considered by the ICAO Council and that the Iranian side resume and continue its technical investigation.
On January 8, 2020, Ukraine International Airlines plane (Flight PS752) heading from Tehran to Kyiv crashed shortly after taking off from the Imam Khomeini International Airport. There were 176 people on board – nine crew members (all Ukrainians) and 167 passengers (citizens of Ukraine, Iran, Canada, Sweden, Afghanistan, Germany, and the UK).
On January 11, Iran admitted that its military had accidentally shot down the Ukrainian passenger jet. Iran's Islamic Revolutionary Guard Corps (IRGC) accepted full responsibility for the downing of the Ukrainian airliner.
On February 20, 2021, Iran announced the completion of the investigation into this case.
op