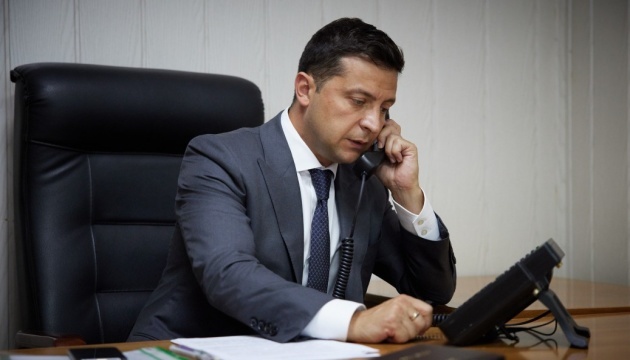 Zelensky, Johnson discuss security situation in eastern Ukraine
The President of Ukraine informed the Prime Minister of the United Kingdom about the aggravation of the situation in eastern Ukraine, the build-up of the Russian military contingent near the Ukrainian-Russian border, and Russia's attempts to disrupt the implementation of the Minsk Agreements.
This was discussed in a phone conversation between President of Ukraine Volodymyr Zelensky and Prime Minister of the United Kingdom Boris Johnson on April 5, the press service of the Head of State informs.
"Russia's recent actions pose a serious challenge to the security of Ukraine, NATO member states and the whole of Europe," Volodymyr Zelensky said, urging Great Britain, along with other Allies, to strengthen its presence in the region and increase sanctions pressure on Russia.
As noted, particular attention was paid to the implementation of the agreements reached during the visit of the President of Ukraine to the United Kingdom on October 8-9, 2020, in particular on the development of the Ukrainian Navy.
The leaders of Ukraine and the United Kingdom coordinated actions on the implementation of Ukraine's Euro-Atlantic course. Volodymyr Zelensky stressed that obtaining the NATO Membership Action Plan was Ukraine's top priority today.
"Obtaining the NATO Membership Action Plan would help strengthen Ukraine's defence capabilities," Zelensky said.
The leaders discussed the schedule of bilateral political dialogue for the current year. The President of Ukraine invited Boris Johnson to take part in the inaugural summit of the Crimean Platform, which will take place in Kyiv on August 23, 2021.
Zelensky also thanked Johnson for the continued support of the United Kingdom for the sovereignty and territorial integrity of Ukraine.
"We feel that Ukraine is not alone. G7 countries support us," the President of Ukraine said.
ol