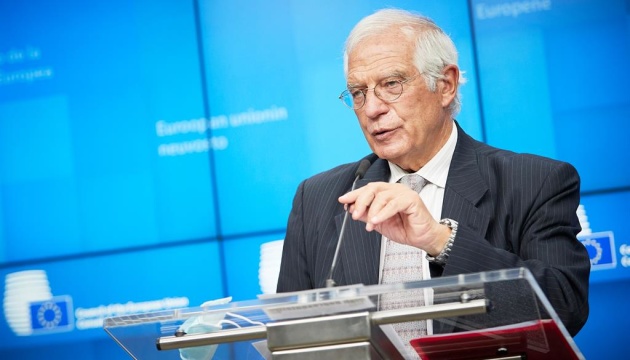 Borrell assures Kuleba of EU support for Ukraine
EU foreign policy chief Josep Borrell has assured Ukrainian Foreign Minister Dmytro Kuleba of the European Union's support for Ukraine's sovereignty and territorial integrity.
Kuleba wrote this on his Twitter account on Sunday, April 4.
"Key issue of our call today with Josep Borrell was Russia's aggravation of the security situation. 'EU is behind you', Josep Borrell said expressing support of Ukraine's sovereignty & territorial integrity," he wrote.
Kuleba added that Borrell had invited him to take part in a meeting of the EU Foreign Affairs Council on April 19.
The phone call between the diplomats took place against the background of a Russian military buildup near Ukraine's border.
Photo: DPA