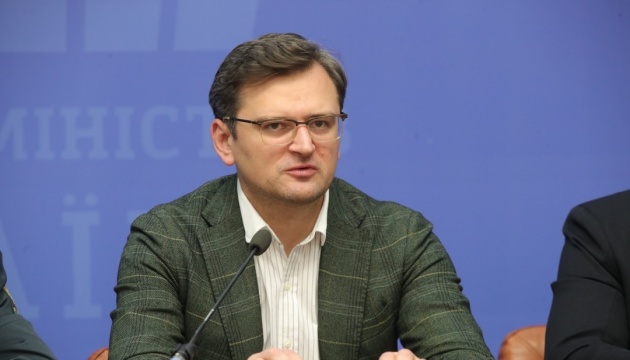 Kuleba, Raab discuss Russia's military and disinformation escalation
Minister of Foreign Affairs of Ukraine Dmytro Kuleba and Secretary of State for Foreign, Commonwealth and Development Affairs and First Secretary of State of the United Kingdom Dominic Raab discussed Russia's military and disinformation escalation.
"Russian propaganda is not giving up its attempts to impose a misconception about Ukraine's alleged plans to carry out some military actions or provocations. This is complete nonsense. Ukraine has never sought and does not seek an escalation. Just the opposite, Ukraine has always sought and continues to seek peace," Kuleba said, the press service of the Ministry of Foreign Affairs of Ukraine informs.
Raab assured Kuleba that London was closely monitoring the Russian activities. He reaffirmed Great Britain's complete solidarity with Ukraine and expressed his confidence that any attempt by Russia to create a large-scale military escalation would have heavy consequences for it.
The parties discussed an enhanced political and security cooperation between Ukraine and the United Kingdom in the context of the aggravation of the security situation by Russia.
As reported, in late March Russia escalated the situation in eastern Ukraine. In particular, on March 26, four Ukrainian servicemen were killed and two more were wounded in a shelling by the Russian occupiers near the town of Shumy in Donetsk region. In addition, according to the intelligence reports, the Russian side pulled 28 battalion tactical groups to the state border of Ukraine.
ol