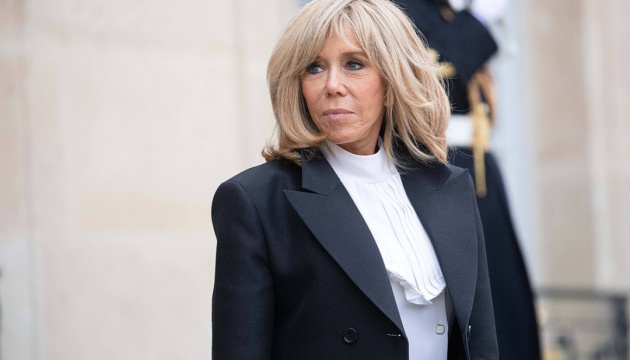 Ukrainian, French first ladies discuss priority topics for cooperation
The wives of the presidents of Ukraine and France, Olena Zelenska and Brigitte Macron, have discussed priority topics for cooperation, including achieving the goals of the Biarritz Partnership, strengthening Ukrainian-French cultural ties and further introducing Ukrainian-language audio guides in France, the Ukrainian president's press service has reported.
According to the report, the first ladies of the two states talked about it via videoconference.
"The world has changed significantly since the beginning of the COVID-19 pandemic. Soft power, which is the main tool of the first ladies, has become even more important. I am thrilled to see Ms. Brigitte's initiatives to support health professionals and institutions in France, as well as the mental health of the entire nation," Zelenska said.
She also invited the First Lady of France to take part in the opening of a Ukrainian-language audio guide in Versailles.
"Over the past year, we have been actively introducing Ukrainian-language guides in cultural institutions around the world. I am very glad that we have also received approval from the Versailles administration. We plan to launch a Ukrainian-language audio guide in the palace in mid-April," Zelenska said.
Macron, in turn, praised Zelenska's commitment to the issue of equality and equal opportunities for men and women.
The first ladies of Ukraine and France agreed to continue a close dialogue on cultural projects and equality.
op