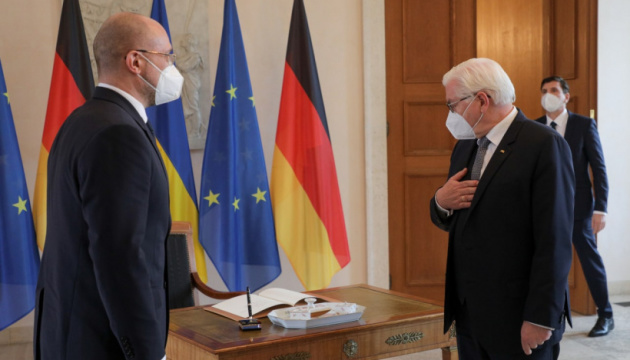 Shmyhal, Steinmeier discuss cooperation within Eastern Partnership
Prime Minister of Ukraine Denys Shmyhal discussed with Federal President of Germany Frank-Walter Steinmeier the deepening of cooperation within the Eastern Partnership.
"Ukraine, Georgia and Moldova advance a joint initiative to launch an enhanced EU + 3 Associated Partners dialogue format within the Eastern Partnership, in particular in the areas of free trade area implementation and sectoral integration," Shmyhal said during a meeting with Federal President of Germany Frank-Walter Steinmeier, the Government portal informs.
"We hope that the Eastern Partnership will offer deeper integration to the associated partner countries on the basis of the 'more-for-more' approach. That is, the greater the progress of partner countries in implementing reforms, the more support they receive from the EU. Integration into the EU's internal market, energy security, the EU's Green Deal, digitalization, healthcare are the areas that are of interest to Ukraine to deepen cooperation," Denys Shmyhal stressed.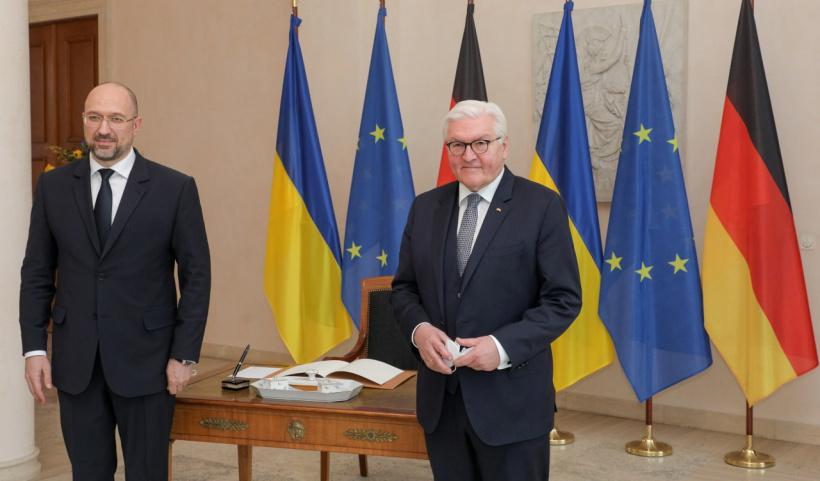 The Prime Minister of Ukraine accentuated that the topmost issue is to strengthen the security dimension of cooperation within the Eastern Partnership framework, especially in counteracting the hybrid threats of the Russian Federation in the region.
The Head of the Ukrainian Government highlighted that Ukraine's membership in NATO would significantly strengthen the Alliance's eastern flank and enhance European security as a whole. Ukraine hopes for Germany's support in providing our country with a NATO Membership Action Plan.
During the meeting, the parties also raised the issues of the occupation of Crimea and human rights violations in the Russian-occupied Ukrainian territories. Denys Shmyhal noted that Ukraine expects Germany and the European Union to play an active role in the work of the Crimean Platform, which should become a platform for coordinating international efforts to protect human rights in Crimea and de-occupy the peninsula.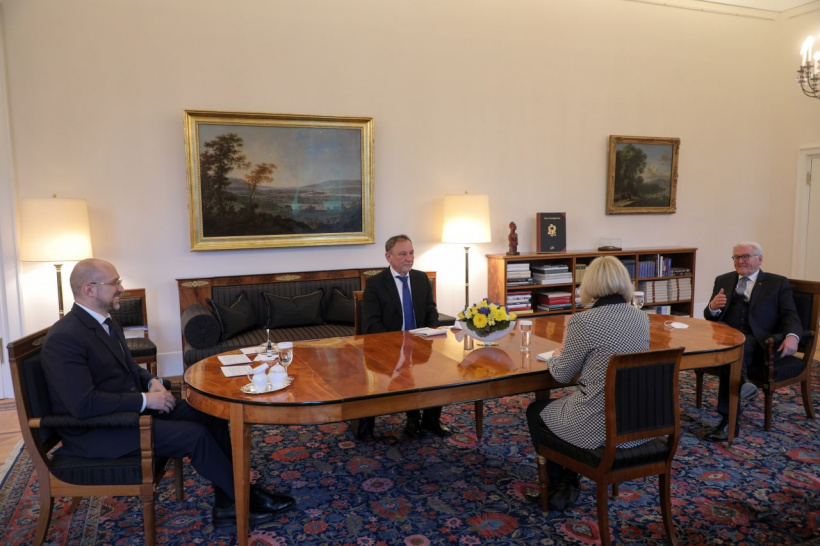 "The President of Ukraine has invited more than 100 world leaders, including Chancellor Angela Merkel, to participate in the Crimean Platform. We offer Germany to lead one of the activities of the Platform, which may relate to the protection of human rights or mitigation of the economic consequences of Russia's activities for the countries of the Black Sea region," Shmyhal said.
The Head of the Government of Ukraine thanked Germany for supporting Ukraine's territorial integrity and sovereignty. Together with European partners, Ukraine will continue to demand that Russia provide access to the occupied territories for representatives of the International Committee of the Red Cross and the Office of the United Nations High Commissioner for Human Rights.
ol