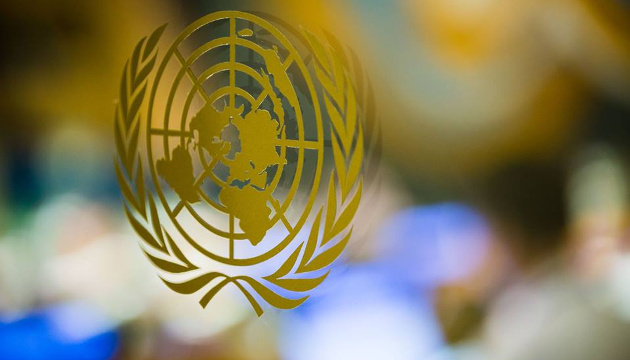 Russia must ensure international monitoring in occupied Crimea – UN member states
Russian information events on Crimea at the UN are aimed at distorting the realities on the peninsula, which Moscow is carefully hiding, including by blocking the access of international observers.
This was said in a joint statement by 19 UN member states following Russia's Arria-formula meeting on Crimea on Wednesday, March 17, Ukrinform reports.
"If Russia is truly interested in increasing understanding on the situation in Crimea, it would allow UN, OSCE, and Council of Europe envoys, as well as humanitarian workers, international human rights monitoring missions, and human rights non-governmental organizations, immediate and unimpeded access to Crimea," the statement reads.
In this regard, the document calls on the Russian Federation to immediately end its occupation, stop human rights abuses, release all Ukrainian prisoners it unjustly holds, cease its aggressive actions in Ukraine, respect its international obligations, and implement its commitments under the Minsk agreements.
"We reiterate our support for the efforts of the Normandy format and our firm commitment to a peaceful resolution of the conflict in eastern Ukraine, in line with the Minsk agreements and with full respect of Ukraine's sovereignty and territorial integrity," the document reads.
The joint statement was signed by Australia, Belgium, Bulgaria, the United Kingdom, Georgia, Estonia, Ireland, Canada, Latvia, Lithuania, Netherlands, Norway, Poland, Slovakia, the United States, France, Germany, Czech Republic and Ukraine.
As Ukrinform reported, the Russian delegation to the UN organized an Arria-formula meeting on the situation in Crimea on March 17. Representatives of Western countries who spoke at this event declared their strong support for the sovereignty and independence of Ukraine and called on Russia to end its aggression and return control of the peninsula to Ukraine.
ish