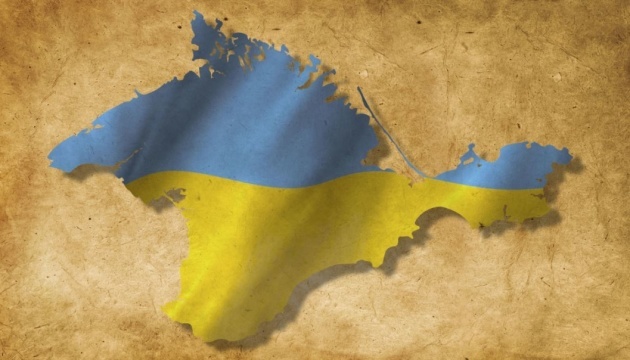 G7 Foreign Ministers release statement on seventh anniversary of occupation of Crimea
The G7 Foreign Ministers have expressed strong support for Ukraine's sovereignty, territorial integrity and independence on the occasion of the seventh anniversary of Russia's attempted annexation of Crimea.
"Today, seven years after Russia's illegitimate and illegal annexation of the Autonomous Republic of Crimea and the City of Sevastopol, we reaffirm our unwavering support for and commitment to the independence, sovereignty and territorial integrity of Ukraine within its internationally recognised borders," reads the joint statement released on the website of the Government of the United Kingdom.
The G7 Foreign Ministers of Canada, France, Germany, Italy, Japan, the United Kingdom and the United States of America and the High Representative of the European Union underscore that they are united in their condemnation of Russia's continued actions to undermine Ukraine's sovereignty, territorial integrity and independence.
"We condemn Russia's violations of human rights on the peninsula, particularly of Crimean Tatars. We call on Russia to respect its international obligations, allow access to international monitors, and to immediately release all those who are unjustly detained. We welcome in principle Ukraine's initiative to establish an International Crimean Platform to consolidate the international community's efforts on Crimea," reads the statement.
As noted, the G7 Foreign Ministers firmly oppose Russia's continued destabilisation of Ukraine, especially Russia's actions in certain areas of the Donetsk and Luhansk regions, disregarding the commitments it made under the Minsk agreements.
"The full implementation of the Minsk agreements is the way forward for peace. Russia is a party to the conflict in eastern Ukraine, not a mediator," the statement notes.
As reported, the unilateral illegal accession of the Autonomous Republic of Crimea and the city of Sevastopol to the Russian Federation as subjects of the federation - "Republic of Crimea" and "city of federal importance Sevastopol" - was declared by the Russian Federation on March 18, 2014, based on results of the so-called referendum on Crimea's status held on March 16, 2014.
ol