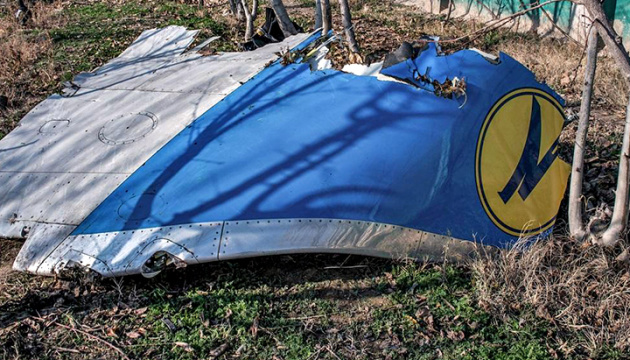 Iran releases final report on Ukrainian plane crash
Iran's Civil Aviation Organization has released the final report of the technical investigation of the downing of a Ukraine International Airlines (UIA) passenger plane in the sky over Tehran in January 2020.
The report blamed an error by an air defence operator for the accidental downing of the Ukrainian plane, according to Reuters.
"The plane was identified as a hostile target due to a mistake by the air defence operator ... near Tehran and two missiles were fired at it," the report said.
On January 8, 2020, Ukraine International Airlines plane (Flight PS752) heading from Tehran to Kyiv crashed shortly after taking off from the Imam Khomeini International Airport. There were 176 people on board – nine crew members (all Ukrainians) and 167 passengers (citizens of Ukraine, Iran, Canada, Sweden, Afghanistan, Germany, and the UK).
On January 11, Iran admitted that its military had accidentally shot down the Ukrainian passenger jet. Iran's Islamic Revolutionary Guard Corps (IRGC) accepted full responsibility for the downing of the Ukrainian airliner.
On February 20, Iran announced the completion of the investigation into this case.
ish