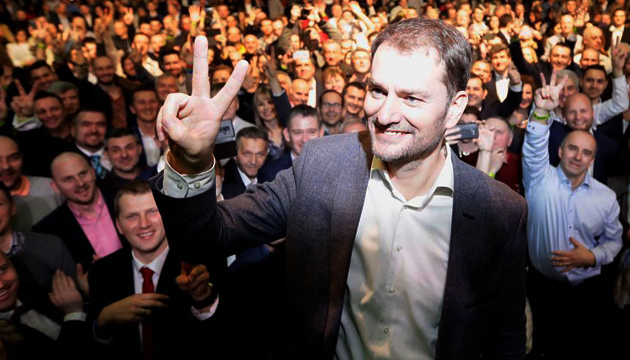 Slovak PM apologizes to Ukraine for his 'joke' about Zakarpattia region
Slovak Prime Minister Igor Matovic has apologized to Ukraine for a bad joke about his promise to transfer Ukraine's Zakarpattia region to Russians in exchange for a COVID-19 vaccine.
According to Ukrinform, he wrote this on his Twitter account.
"Slovakia's position on Ukraine's territorial integrity has always been very clear. Respect for international law is a must. Apologies to all Ukrainians for my inappropriate reaction which could undermine their just efforts," Matovic wrote.
He also added that Slovakia is a friend of Ukraine.
Earlier, Slovakia's Foreign Minister Ivan Korčok apologized to Ukraine for the unsuccessful joke of the Slovak prime minister.
On March 3, the Ukrainian Foreign Ministry invited Chargé d'Affaires of the Slovak Republic in Ukraine Matus Korba to express to him its protest over inappropriate remarks made by Matovic during his interview on Slovakia's Radio Expres.
"Regardless of motives, genre or context, such remarks of the Head of the Slovak Government, which directly allude to the territorial integrity of Ukraine, are categorically unacceptable and have a negative impact on the friendly and good-neighborly atmosphere of the Ukrainian-Slovak relations," the Ukrainian Foreign Ministry said.
op