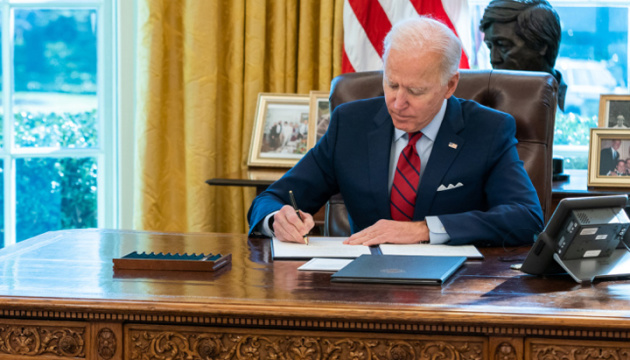 Biden extends sanctions against Russia over Ukraine
The President of the United States has ordered to continue the national emergency in connection with the Russian aggression against Ukraine for another year.
"The actions and policies of persons that undermine democratic processes and institutions in Ukraine; threaten its peace, security, stability, sovereignty, and territorial integrity; and contribute to the misappropriation of its [Ukraine's] assets, and the actions and policies of the Government of the Russian Federation, including its purported annexation of Crimea and its use of force in Ukraine, continue to pose an unusual and extraordinary threat to the national security and foreign policy of the United States," reads the official letter of the U.S. President to the Congress of the United States.
"Therefore, I have determined that it is necessary to continue the national emergency declared in Executive Order 13660 with respect to Ukraine," Biden underscored.
As reported, the sanctions imposed by the U.S. presidential decree, according to the procedure, are valid for one year. After that, they can be extended for the next term by a new order of the head of the White House.
ol