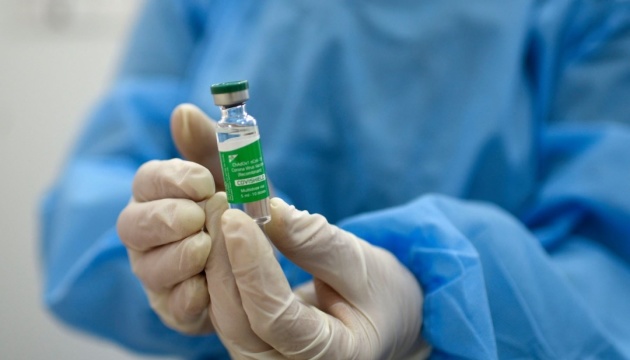 Covishield, Oxford/AstraZeneca are identical vaccines - British ambassador to Ukraine
British Ambassador to Ukraine Melinda Simmons has denied the suggestion that the Covishield and Oxford/AstraZeneca vaccines differ in formula.
She wrote this on her Twitter account, according to Ukrinform.
"Vaccines: a fact-check. Covishield & Oxford-AstraZeneca AZD1222 COVID-19 vaccines are one and the same. Covishield is the name licensed for AZD1222 manufactured in India. Any suggestion that the AZ/Covishield vaccines being used in Ukraine differ in formula is categorically incorrect," Simmons wrote.
On March 2, President Volodymyr Zelensky got vaccinated against coronavirus with the Covishield vaccine, developed by Oxford/AstraZeneca, at a military hospital in Sievierodonetsk.
On February 24, Ukraine began COVID-19 vaccination with Covishield, a vaccine manufactured in India under the Oxford/AstraZeneca license.
The Ukrainian Health Ministry expects to receive another 1.5 million doses of this vaccine by March 31. Some 117,000 doses of the Pfizer vaccine are also to be delivered to Ukraine in March as part of the COVAX scheme.
op