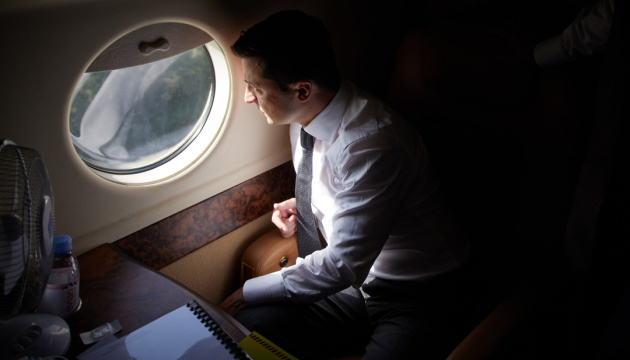 Zelensky begins visit to Luhansk region, to meet with European Council president
Ukrainian President Volodymyr Zelensky has started a working visit to the area of the Joint Forces Operation (JFO) in Luhansk region, according to a statement posted on the head of state's website.
Zelensky will meet with European Council President Charles Michel during the visit, the statement said.
Zelensky and Michel will address the participants in the All-Ukrainian Forum "Ukraine 30" in the format of a video link-up.
They will also get acquainted with the situation in the JFO area.
Michel began a two-day visit to Ukraine on March 2.
Head of the EU Delegation to Ukraine, Matti Maasikas, wrote on Twitter: "The European Council president has landed in Kharkiv. Two days in Ukraine: visiting the line of contact, honoring the memory of the victims of Maidan, seeing EU COVID-assistance in practice, discussions with President Zelensky on reforms and association, participation in the forum 'Ukraine 30' on judicial reform."
op