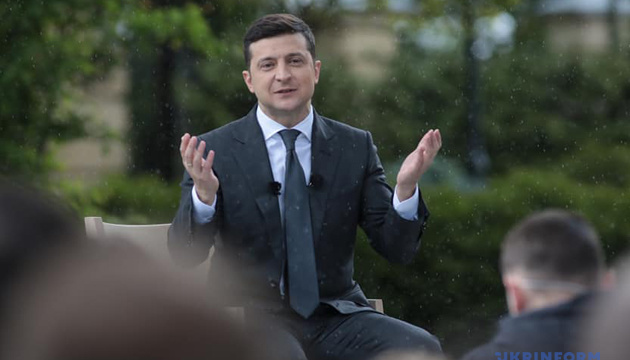 Zelensky started crackdown on oligarchs - Financial Times
Ukrainian President Volodymyr Zelensky has started an active struggle against the country's powerful oligarchs, Financial Times has reported.
According to the report, last month President Volodymyr Zelensky revoked the licenses of three pro-Moscow television channels for spreading Russian propaganda in Ukraine. The TV channels belonged to Taras Kozak, an associate of oligarch Viktor Medvedchuk.
A few days later, Medvechuk's assets and an oil pipeline owned by another associate were frozen.
Moreover, last week the National Anti-Corruption Bureau of Ukraine (NABU) charged three former senior executives at PrivatBank, raising expectations the Ukrainian authorities could next close in on former owners Ihor Kolomoisky's bank and his partners.
The FBI is currently investigating a case against Kolomoisky over the withdrawal of money from PrivatBank and the purchase of real estate using these funds in the United States. Medvedchuk, in turn, has been under U.S. sanctions since 2014 for undermining Ukraine's security, territorial integrity and democratic institutions.
According to the report, the President's Office has already made it clear that it is preparing for a broader crackdown on oligarchs.
On February 2, President Volodymyr Zelensky enacted the National Security and Defense Council decision to impose sanctions against TV channels NewsOne, ZIK and 112 Ukraine, as well as their owner, Taras Kozak, an MP from the Opposition Platform – For Life party. The sanctions include the revocation of the licenses of these pro-Russian TV channels.
On February 23, NABU detectives announced charged three former officials at PrivatBank with embezzling more than UAH 136.89 million.
op