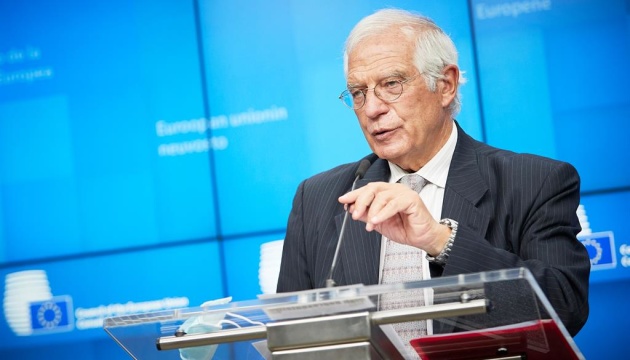 EU stresses need to strengthen cooperation with Ukraine
EU foreign ministers, who met in Brussels on Monday, agreed on the need to strengthen cooperation with Ukraine, the Western Balkan countries, as well as other partners and neighbors.
EU High Representative for Foreign Affairs and Security Policy Josep Borrell said this at a press conference following the meeting of the Foreign Affairs Council, commenting on a first meeting through videoconference with United States Secretary of State Antony Blinken, an Ukrinform correspondent reports.
"Our conversation with the Secretary of State has been very positive and heart touching. We appreciate that each other considers the other as the best partner. We are looking forward to re-engaging with the U.S., in particular addressing current tensions and conflicts in our immediate and wider neighbourhood. We acknowledged the need to work together on Iran at this critical juncture. We touched also upon strengthening our partnership in Ukraine, countries of the Eastern Partnership, and the Western Balkans. [On the] Middle East, Africa and Latin America, there is also a joint understanding that we should work more together," Borrell said.
He also drew attention to the fact that they had discussed their security and defence cooperation. "We discussed how a stronger Europe can participate globally with the U.S. in order to provide security," Borrell added.
ish