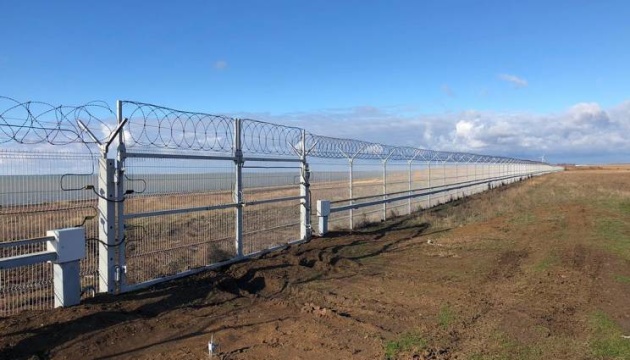 Ukraine will again ask EU to expand 'Crimean' sanctions against Russia
Ukraine will soon ask the European Union to apply a new human rights sanctions regime against Russia for violations in the occupied Crimea.
Foreign Minister of Ukraine Dmytro Kuleba made a corresponding statement at an online briefing on February 19, an Ukrinform correspondent reports.
The minister noted that the latest wave of Russian reprisals against Crimean Tatars in occupied Crimea will be discussed at the UN General Assembly meeting on February 23, and on February 18 the Foreign Ministry began preparations for communication with the European Union on the issue.
"Last year, I called on the EU to impose a sanctions mechanism in response to human rights violations in the Autonomous Republic of Crimea. We will consistently insist that new sanctions be imposed over such human rights violations. So soon, perhaps even today, I will sign these documents. We will appeal to the European Union again," Kuleba said.
As reported, on February 17, mass searches took place in Bilohirsk, Bakhchisaray, Simferopol, Sevastopol and Sovetskyi district in the temporarily occupied Crimea. Lenur Seidametov, Timur Yalkabov, Azamat Eyupov, Yashar Shikhametov, Ernest Ibrahimov and Oleh Fedorov were taken to the Federal Security Service Department in Crimea after investigative measures had been conducted in their houses. FSB investigators told relatives that the detainees were charged under Article 205.5 of the Criminal Code of the Russian Federation (creation of a terrorist organization and participation in the activities of such an organization).
The Prosecutor's Office of the Autonomous Republic of Crimea opened proceedings over illegal searches and detention of citizens.
Ukraine will raise the issue of regular searches and detentions in the occupied Crimea at the UN General Assembly debate on the agenda "Situation in the temporarily occupied territories of Ukraine" on February 23.
ol