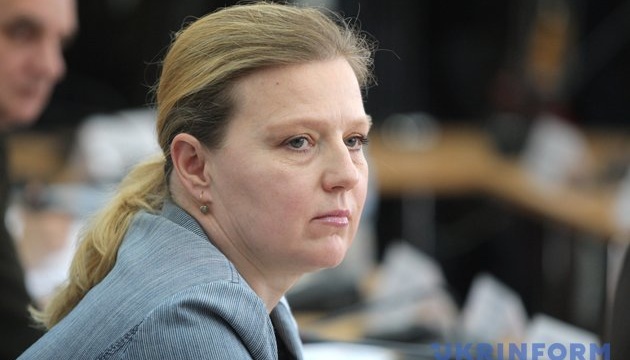 Zelensky includes Laputina in NSDC composition
Ukrainian President Volodymyr Zelensky has included Minister for Veterans Yulia Laputina in the composition of the National Security and Defense Council (NSDC).
A decree to that effect, No. 56/2021 of February 17, has been published on the website of the head of state.
On December 18, 2020, the Verkhovna Rada appointed SBU Major General Yulia Laputina as Ukraine's minister for veterans.
op