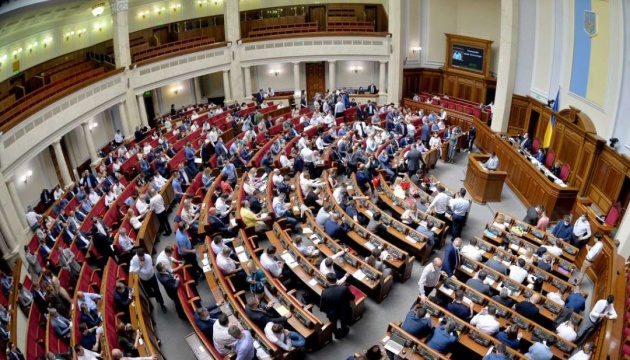 Parliament adopts law on Ukraine's accession to Enlarged Partial Agreement on Cultural Routes
The Verkhovna Rada has adopted law No. 0080 "On Ukraine's Accession to the Enlarged Partial Agreement on Cultural Routes."
According to an Ukrinform correspondent, 336 lawmakers voted for a respective decision at a parliament meeting on Tuesday, February 16.
The explanatory note reads that the document was drafted to ensure Ukraine's accession to the Enlarged Partial Agreement on Cultural Routes of the Council of Europe. The law is expected to contribute to the development of quality cultural tourism by initiating and participating in cross-border cultural routes, aimed at raising awareness of cultural heritage, with a particular focus on themes of symbolic importance for European unity, history and culture.
It is specified that accession to the Agreement will allow Ukraine not only to join the existing cultural routes, but also to initiate nominations, promoting its own historical and cultural narratives.
"There are several certified cultural routes in Ukraine: Via Regia (a route that has connected Eastern and Western Europe since the early Middle Ages, offering a variety of travel options, from traditional pilgrimage to train travel) and the European Industrial Heritage Route (a cultural route representing common European memory of scientific discoveries, technological innovations and social changes in Europe associated with the industrial revolution, attracting tourists to industrial locations)," the explanatory note reads.
op