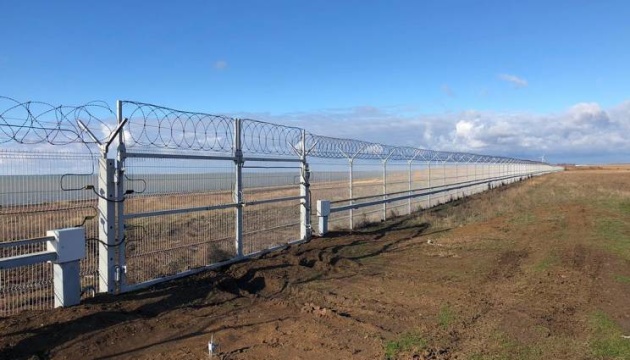 CoE human rights commissioner currently unable to visit occupied Crimea
The Council of Europe will prepare a "road map" for the protection of human rights in Crimea, but this is currently complicated by the inability of the CoE Commissioner for Human Rights to visit the occupied peninsula.
"I have intensive cooperation with the Commissioner for Human Rights, and she said that she was ready to pay such a visit. Unfortunately, we have COVID-19 pandemic which does not make this issue easy. The visit has already been postponed several times. But as soon as COVID-19 tensions ease, I very much hope that the Commissioner for Human Rights will come to Crimea, prepare a report, and we will see how the Council of Europe can promote human rights in Crimea," Secretary General of the Council of Europe Marija Pejčinović Burić said at the winter session of the Parliamentary Assembly of the Council of Europe in Strasbourg, an Ukrinform correspondent reported.
She stressed that the European Convention on Human Rights should be strictly adhered to in Crimea.
At the same time, Oleksiy Honcharenko, a member of the Ukrainian delegation to PACE, noted that the Council of Europe Commissioner cannot visit Crimea not only because of the restrictions caused by the pandemic.
"It is not coronavirus, it is the Russian government that does not allow to come to Crimea legally through the territory of Ukraine. And coronavirus did not prevent you from visiting Moscow in October," the MP addressed the Secretary General of the Council of Europe.
In response, Pejčinović Burić said that Ukraine is one of the most important countries for the Council of Europe and a visit to Crimea will be possible when circumstances allow.
As reported, the visit of Council of Europe Commissioner for Human Rights Dunja Mijatović to Crimea has been prepared for about two years.
оl