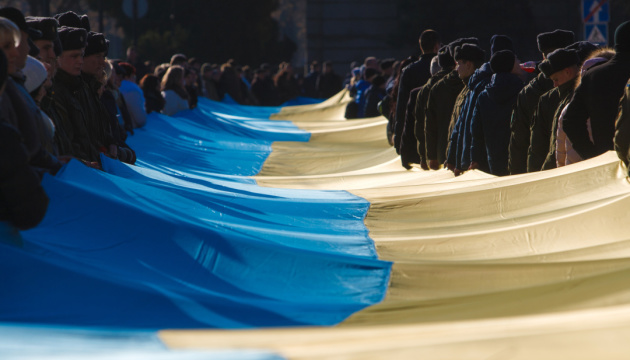 Unity makes Ukraine stronger against backdrop of past and modern challenges – EU Delegation
On the Day of Unity of Ukraine, the European Union reiterates its unwavering support for Ukraine's independence and sovereignty.
The EU Delegation to Ukraine called the Day of Unity an important milestone in the state-building efforts of the Ukrainian people.
"This significant date reminds the society of unity, its fundamental value, which makes it stronger against the backdrop of past and modern challenges. On this occasion, we reiterate the EU's unwavering support to Ukraine's independence, sovereignty, and territorial integrity," the EU Delegation to Ukraine posted on its Facebook page.
Ukraine marks the Day of Unity on January 22, the day when the Ukrainian People's Republic (UPR) and the West Ukrainian People's Republic (WUPR) signed the Unification Act in 1919.
This holiday was officially established in 1999, given its great political and historical significance.
ish