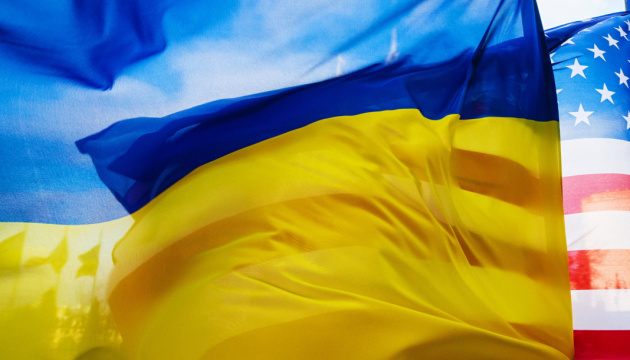 President's Office outlines three priorities in Ukraine-US relations
In bilateral relations with the United States, Ukraine primarily wants to focus on the US support for the territorial integrity of our country, its active involvement in the process of resolving the situation in Donbas and the de-occupation of Crimea, as well as economic cooperation.
"First of all, this is the US support for the territorial integrity and sovereignty of Ukraine, taking into account military assistance," Deputy Head of the President's Office Ihor Zhovkva said in an interview with TSN.ua.
He noted that this issue has always been important for all US administrations. In this context, Zhovkva recalled that the defense budget, which was approved by both chambers after overriding the veto of incumbent President Donald Trump, provides for the same amounts of military assistance.
"And more importantly, it is an increase in funding for the supply of lethal weapons to Ukraine. This is of great importance and we hope that this priority will remain on the agenda for the democratic administration as well," the diplomat said.
According to Zhovkva, the second priority is the active involvement of the United States in the process of resolving the situation in Donbas and the de-occupation of Crimea. He noted that formats and forms of this involvement can be discussed, at the same time he predicted that "this issue will definitely be on the radar of the new democratic administration."
The economic bloc should remain the third priority area in bilateral relations between Ukraine and the United States.
"We need to increase trade, despite the pandemic. We had a good trade turnover totaling USD 6 billion before the coronavirus [pandemic]. But now, obviously, it is decreasing. We need to continue implementing projects that we already have. The first thing that comes to my mind is energy... The agricultural sector is traditional for our relations. We can also talk about new areas such as IT and artificial intelligence," the deputy head of the President's Office stressed.
Zhovkva also noted that fighting corruption is an equally important priority. "Here we will indeed be allies of President Biden in carrying out anti-corruption measures in Ukraine," he said.
The inauguration of Joe Biden as the 46th president of the United States will take place in Washington, D.C., on January 20.
ish