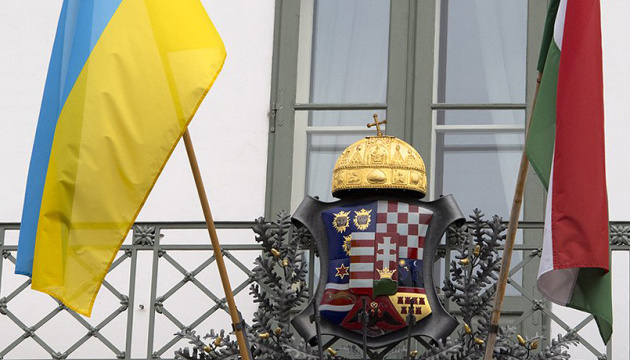 Ukraine, Hungary working on road map for settlement of bilateral relations
Ukraine and Hungary continue to work on a joint document that will help settle disputes in bilateral relations.
"We have repeatedly stated that Ukraine wishes to conclude a relevant bilateral agreement which would regulate this set of issues. It should be an agreement on parity, equality, mutually beneficial relations. The elaboration of such a document is underway. On behalf of the President, such a document was prepared by the Ukrainian side and handed over to the Hungarian side. We received their response and now the process is ongoing," Deputy Head of President's Office Ihor Zhovkva said in an interview with TSN.ua, Ukrinform reports.
He reminded that Hungarian Foreign Minister Péter Szijjártó will arrive in Ukraine on January 27 to hold a number of official meetings at which the whole range of issues is expected to be discussed.
At the same time, Zhovkva stressed that the so-called "road map" for the settlement of controversial interstate issues will not be signed at the ministerial level.
"When the document is ready, we will see, maybe it will be signed at the level of heads of state, in this case – the Prime Minister of Hungary and the President of Ukraine," he explained.
At the same time, the deputy head of the Office of the President of Ukraine noted that the date of the visit of Prime Minister of Hungary Viktor Orbán to Kyiv has not been appointed yet.
As reported, Ukraine-Hungary relations deteriorated after the adoption of the Ukrainian law on education in September 2017. It envisages that teaching in the mother tongue in schools and classes of national minorities will take place only in primary school, which was previously possible in secondary schools and higher education establishments.
Hungary saw the law as an attack on the rights of the Hungarian minority.
Hungary announced that it will block Ukraine's further integration into the EU and NATO. In particular, Budapest stated that it would block the meetings of the Ukraine-NATO commission until the issue of the language of instruction for the Hungarian national minority in Zakarpattia region is resolved.
ol