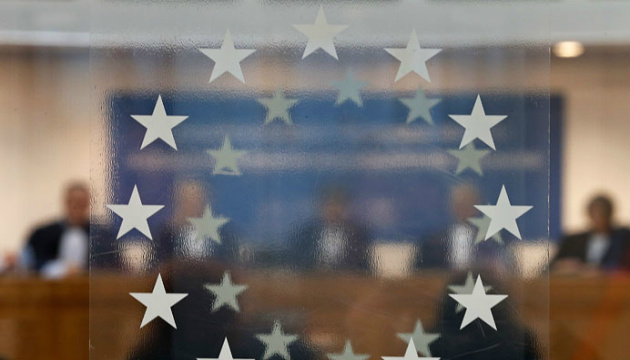 ECHR to consider 11 complaints against Russia on human rights violations in Crimea
The European Court of Human Rights (ECHR) has declared sufficient grounds to accept Ukraine's complaints against Russia on eleven counts in an interstate case of human rights violations in Crimea.
This is stated in the Court's press release issued on January 14, according to an Ukrinform correspondent.
"The Court considered that, on the whole, there was sufficient prima facie evidence regarding both the 'repetition of acts' and 'official tolerance,' component elements of an alleged administrative practice of [human rights violations in Crimea]," the ECHR said.
In particular, according to the decision, the ECHR will consider the following 11 complaints filed by Ukraine against Russia in this case:
enforced disappearances and the lack of an effective investigation into such a practice under Article 2 of the European Convention on Human Rights;
ill-treatment and unlawful detention under Articles 3 and 5;
extending application of Russian law to Crimea with the result that as from 27 February 2014 the courts in Crimea could not be considered to have been "established by law" within the meaning of Article 6;
automatic imposition of Russian citizenship and raids of private dwellings under Article 8;
harassment and intimidation of religious leaders not conforming to the Russian Orthodox faith, arbitrary raids of places of worship and confiscation of religious property under Article 9;
suppression of non-Russian media under Article 10;
prohibiting public gatherings and manifestations of support, as well as intimidation and arbitrary detention of organisers of demonstrations under Article 11;
expropriation without compensation of property from civilians and private enterprises under Article 1 of Protocol No. 1;
suppression of the Ukrainian language in schools and harassment of Ukrainian-speaking children at school under Article 2 of Protocol No. 1;
restricting freedom of movement between Crimea and mainland Ukraine, resulting from the de facto transformation (by Russia) of the administrative delimitation into a border (between Russia and Ukraine) under Article 2 of Protocol No. 4;
targeting Crimean Tatars under Article 14, taken in conjunction with Articles 8, 9, 10 and 11 of the Convention and with Article 2 of Protocol No. 4 to the Convention.
op