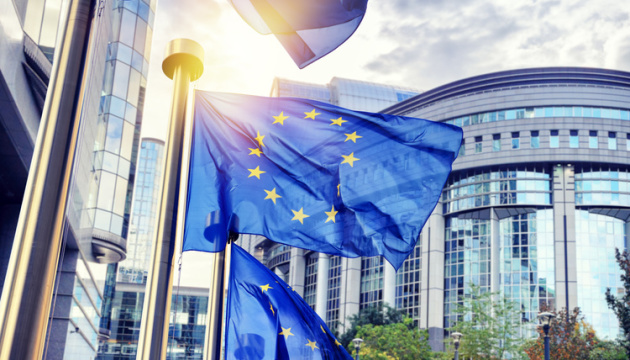 Ukraine at Council of Europe demands Russia stop persecution in Crimea
Ukraine called on the Council of Europe to give due assessment of human rights violations by Russia in its temporarily occupied territories, Ukraine's Permanent Representative to the Council of Europe has said.
"Permanent Representative of Ukraine to the Council of Europe Borys Tarasyuk sharply criticized the Russian occupation administration for illegally sentencing three citizens of Ukraine on trumped-up charges. Enver Omerov, Riza Omerov and Ayder Dzhapparov were sentenced to 18, 13 and 17 years, respectively, in a maximum security penal colony," Ukraine's Permanent Representation to the Council of Europe posted on its Facebook page.
This indicates that "the Russian judicial system has nothing to do with justice, as it continues the policy of persecuting the Crimean Tatar people and suppresses any signs of dissent in the occupied Crimea."
Tarasyuk demanded that the Russian Federation revoke the court's decision and immediately release all Ukrainian citizens who are illegally held by Russia.
Ukraine also calls on the Secretary General of the Council of Europe, the Council of Europe Commissioner for Human Rights and the organization's member states to react decisively to these illegal actions, to demand from the Russian Federation to stop violating international law, including humanitarian and international human rights norms in the temporarily occupied territories of Ukraine.
As reported, the Southern Military District Court in Rostov-on-Don (Russia) ruled on January 12 to sentence Enver Omerov to 18 years, Riza Omerov – 13 years, Ayder Dzhapparov – to 16 years in a maximum security penal colony.
All three men are residents of Bilohirsk district of Crimea and were detained on June 10, 2019. They were charged with "conducting terrorist activities" and participating in the activities of the Islamic organization Hizb ut-Tahrir.
ish