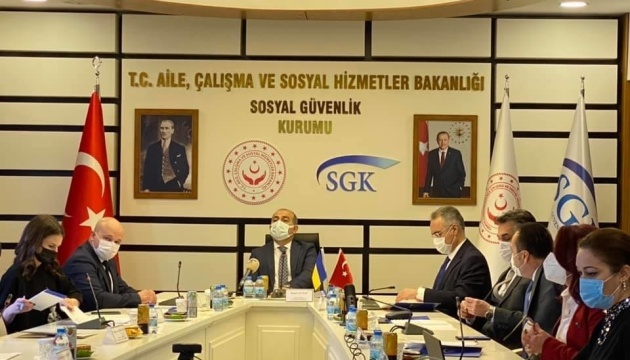 Talks on signing Ukraine-Turkey social security agreement begin
The second round of talks on signing the social security agreement between Ukraine and the Republic of Turkey has begun on Tuesday, January 12.
"We would be very happy to welcome the Turkish delegation to Ukraine, but the pandemic prevented this. I am convinced that the second round of talks will be a logical continuation of the first round and we will reach a common position on the issues that remained unresolved after the first round. The successful result of our joint work will undoubtedly benefit both our countries," Ukraine's Deputy Social Policy Minister Vitaliy Muzychenko said in the opening remarks, an Ukrinform correspondent reports.
The head of the Turkish delegation reminded of the constant increase in the number of tourists from Ukraine to Turkey and the strengthening of cooperation between the countries in various fields.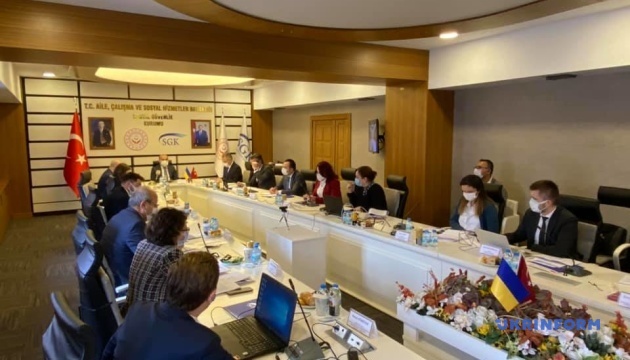 "The first round of talks was very fruitful and I hope that the current one will be productive and positive. Relations between our countries, including social and trade, are strengthening. I hope that they will intensify and deepen in the future, and the current talks will facilitate this," said the head of the Turkish delegation at the talks, Deputy Head of the Social Protection Department of Turkey Ismail Yilmaz.
The second round of talks will last for three days - January 12-14, 2021.
As reported, the previous round of talks was held in Ankara. This round was supposed to take place in Kyiv but will be held online due to the coronavirus pandemic.
In May 2019, the working groups agreed upon 32 out of 36 provisions of the draft interstate social security agreement at the first stage of talks. Preparations for the first round of talks lasted almost a year.
ol