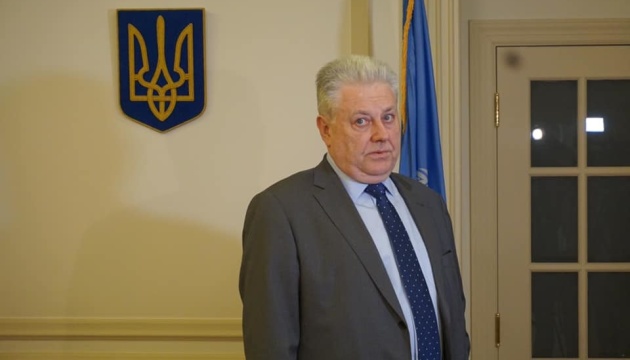 Yelchenko: Ambassadors to represent foreign countries at Biden's inauguration
Ambassador Volodymyr Yelchenko will represent Ukraine at the inauguration of Joe Biden as the 46th president of the United States.
"The inauguration of the president is a special ceremony in the United States which is definitely not related to meetings with foreign leaders. Specific official visits are made for this purpose," Ambassador of Ukraine to the United States Volodymyr Yelchenko explained in an exclusive comment to Ukrinform.
Given that the COVID-19 pandemic situation is still difficult in the United States, it is clear that all foreign countries will be represented at the level of ambassadors who are already in Washington, D.C., Yelchenko said.
According to the press service of the Embassy of Ukraine in the United States, this applies to all countries without exception which have their embassies in the United States. "This year, the inaugural committee informed all foreign diplomatic missions in Washington, D.C. that no changes in the level of participation are expected," the Ukrainian embassy informs.
As reported, Democratic candidate, former U.S. Vice President Joe Biden won the presidential election on November 3. His inauguration is scheduled for January 20.
ol