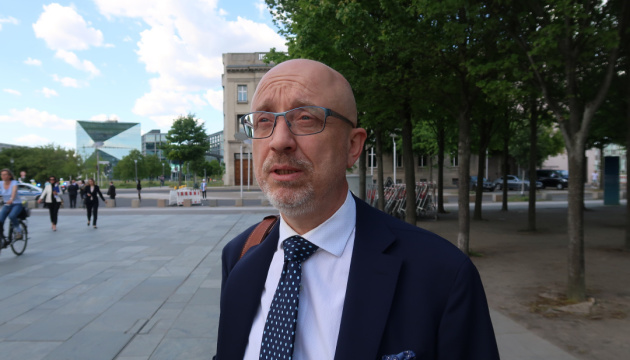 Vice PM Reznikov expects Biden's administration to give fresh impetus to Donbas talks
The expected political changes in the world may give a new impetus to the stalled peace process in Donbas.
Vice Prime Minister - Minister of Reintegration of the Temporarily Occupied Territories of Ukraine Oleksiy Reznikov wrote about this in an article for the Atlantic Council.
"While we recognize the complexity of this peace process [in Donbas], we are optimistic that the coming changes in political leadership can create new opportunities," the Vice PM wrote.
In particular, Reznikov noted that the incoming administration of U.S. President Joe Biden could take on a more active role in the negotiations on Donbas.
"Since the United States is a member of the OSCE, their representatives could join the teams of moderators engaged in various subgroups along with representatives of the UK and Canada," he wrote.
According to him, certain shifts are expected in the peace process in eastern Ukraine, taking into account Sweden's Chair of the OSCE.
"Anticipated political changes in the weeks and months ahead could provide fresh impetus to the stalled peace process. During the coming year, Chancellor Merkel is set to step down. Her departure will leave Vladimir Putin as the only remaining member of the original quartet behind the Minsk Agreements," he stressed.
In addition, Reznikov noted that Ukraine is not waiting passively for progress in negotiations. "We are also taking steps to pave the way for the reintegration of the regions currently under Russian occupation," he said.
Earlier, President Volodymyr Zelensky said that the United States of America could significantly strengthen the Normandy format by taking part in its negotiations.
ish