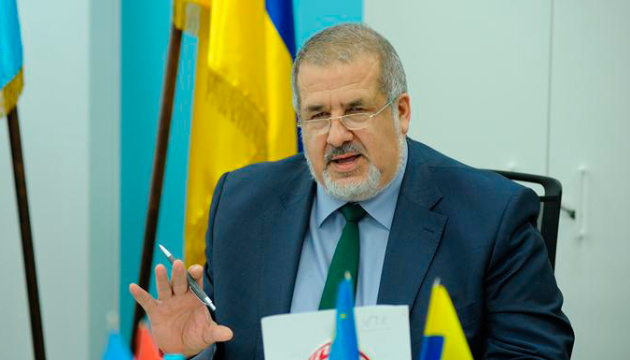 Chubarov: We must do everything possible to make Crimean Platform successful
Chairman of the Mejlis of the Crimean Tatar people Refat Chubarov believes that the Crimean Platform summit scheduled for this year should result in outlining concrete steps that will accelerate the de-occupation of the peninsula.
"In addition to the statements, concrete steps must be taken by these states [Crimean Platform participants] to make Russian troops actually leave Crimea. We must do everything possible to make the Crimean Platform successful and prevent it from ending in failure," Chubarov said on the air of the Crimea.Realities Radio.
According to him, the states that support the Platform should advocate the strengthening of sanctions against Russia, in particular, imposing immediate embargo on Russian energy.
"Or these governments can minimize any relationship with Russia as its actions also pose threat to their security and their peoples. I understand that this is extremely difficult for individual states and is associated with economic losses, but we must somehow stop the Russian threat that is spreading around the world," said the Chairman of the Mejlis.
As reported, the Crimean Platform is a new consultative and coordination format initiated by Ukraine to improve the efficiency of the international response to the occupation of Crimea, respond to growing security challenges, step up international pressure on Russia, prevent further human rights violations, protect victims of the occupying power and to achieve the de-occupation of Crimea and its return to Ukraine.
The Crimean Platform is expected to operate at the level of heads of state and government, foreign ministers, in the dimension of inter-parliamentary cooperation and expert network.
The Crimean Platform is expected to be launched officially at an inaugural summit in Kyiv in 2021.
ol