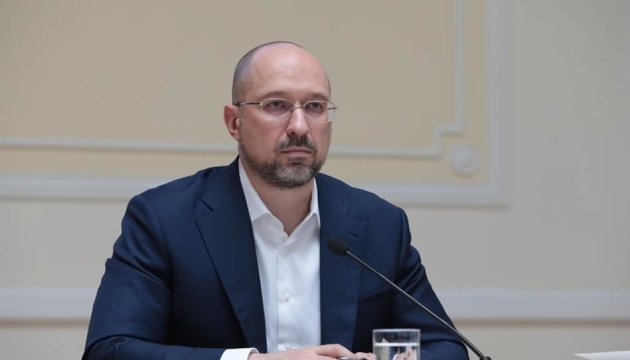 Shmyhal orders health, interior ministries to check reports of possible underground COVID-19 vaccination
Ukrainian Prime Minister Denys Shmyhal has instructed the Health Ministry and the Interior Ministry to check reports in the media about possible underground vaccination with drugs of unknown origin.
Shmyhal wrote this on his Telegram channel.
"I am a supporter of vaccination. According to the plan approved by the Ministry of Health, the first batch of vaccines will be given to doctors working on the frontline of the fight against COVID-19. I will get vaccinated at my own expense in the second or third turn, when the officially registered vaccine arrives in clinics," Shmyhal wrote.
He recalled that Ukraine was now expecting the first batch of COVID-19 vaccines - 1.9 million doses from Sinovac Biotech. The country's leadership is negotiating with other world manufacturers of vaccines that have undergone clinical trials. According to him, none of the vaccines has currently been certified in Ukraine.
Shmyhal said that no person in their right mind would get vaccinated with drugs of unknown origin.
"I will remind you of the recipe for how to protect yourself from the disease: wear masks, wash your hands, keep your social distance," he added.
Earlier media reports, citing businessman Mykhailo Brodsky, said that Ukrainian officials had secretly got the COVID-19 vaccine.
op