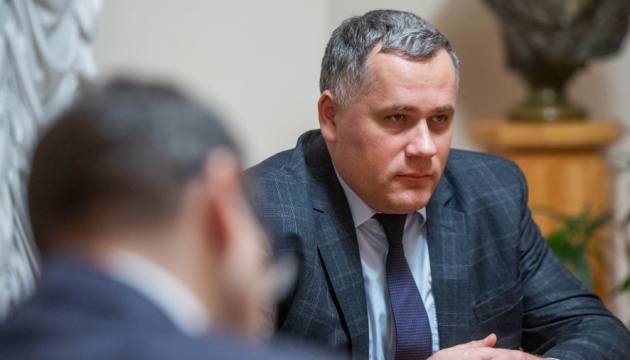 Zhovkva outlines priorities for diplomatic work in 2021
The issues of restoring peace in the occupied Donbas, returning control of the Crimean peninsula to Ukraine and activating Ukraine as an international player are key priorities for diplomatic work in 2021.
Deputy Head of the Ukrainian President's Office, Diplomatic Advisor to the President Ihor Zhovkva wrote this in an article for the Dzerkalo Tyzhnia (Mirror Weekly) newspaper.
"Peace in the de-occupied Donbas, Crimea as a part of our state, Ukraine as an active international player - these are three key goals that will determine priorities for the diplomatic team of Ukraine in 2021," he wrote.
The diplomat noted that maintaining and strengthening international support for Ukraine is the number one priority. "By developing active bilateral cooperation with strategic partners - the United States, Great Britain, Germany, France, Canada, Poland, Lithuania, and Azerbaijan - we will work to ensure that Ukraine always has in its arsenal enough external tools and means to confidently overcome global challenges," Zhovkva added.
He assured that the work on the implementation of the agreements reached by the leaders of the Normandy Four countries in Paris will continue. "We have set a goal to hold the next summit in the Normandy format in 2021. Its strategic task will be to discuss the key issue of establishing peace in Donbas on Ukrainian terms. Here and further we count on the support of our partners in the Normandy format - Germany and France," he added.
In addition, Zhovkva noted that last year the issue of Crimea was returned to the international agenda, which means that Ukraine should focus on fruitful work in 2021. In particular, the results of the summit of the leaders of the partner states in support of the international Crimean Platform, which is supposed to be held in Ukraine in the summer of 2021, will be important.
ish