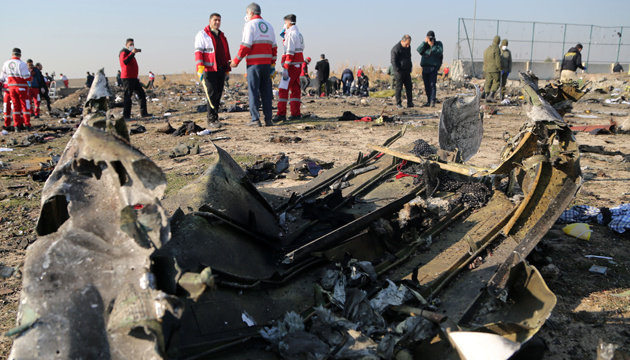 Iran ready to allocate USD 150,000 to families of each victim of UIA plane crash
The Iranian government has agreed to allocate USD 150,000, or the equivalent in euros, to the families of each victim of the Ukraine International Airlines plane crash.
Iranian Vice-President for Legal Affairs Laya Joneydi said that the government will pay the allocated money to the victims' families as soon as reports and documents are provided, the Islamic Republic News Agency (IRNA) reported.
Iran will pay money to the victims' families without regard to their race and nationality and in compliance with international norms.
Joneydi suggested the government make payments by the first anniversary of the January 8 tragedy.
The government instructed the Iranian Ministry of Roads and Urban Development to pay off compensation.
Ukraine International Airlines plane (Flight PS752) heading from Tehran to Kyiv crashed shortly after taking off from the Imam Khomeini International Airport at about 06:00 Tehran time (04:30 Kyiv time) on Wednesday, January 8. There were 176 people on board – nine crew members (all Ukrainians) and 167 passengers (citizens of Ukraine, Iran, Canada, Sweden, Afghanistan, Germany, and the UK).
On January 11, Iran admitted that its military had accidentally shot down the Ukrainian passenger jet. Iran's Islamic Revolutionary Guard Corps (IRGC) accepted full responsibility for the downing of the Ukrainian airliner.
On December 29, Ukrainian President Volodymyr Zelensky awarded the flight PS752 crewmembers the titles of Hero of Ukraine with the Order of the Golden Star.
ish