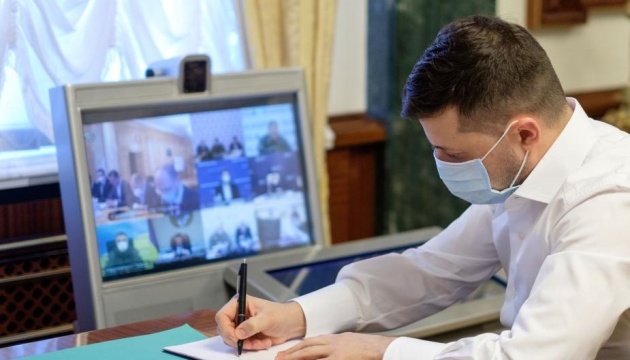 Zelensky presents state awards to 14 servicepersons
President Volodymyr Zelensky presented state awards to 14 Ukrainian servicepersons. Ten soldiers were awarded posthumously.
The relevant decree, No.601/2020 of December 29, has been posted on the president's official website.
According to the document, the soldiers were awarded "for personal courage and selfless actions in defending the state sovereignty and territorial integrity of Ukraine".
The servicepersons were awarded the orders "For Courage" and the medals "For the Military Service to Ukraine", "Defender of the Motherland".
iy