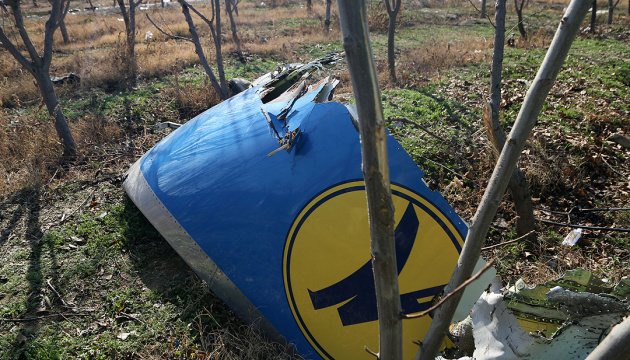 UIA plane crash: Iran insists it has presented final technical report to Ukraine
Iran insists that Ukraine has been informed of the final technical report on the crash of UIA's flight PS752.
"Reacting to Ukraine's claims that it has not received any reports on the plane crash, he first extended condolences to the bereaved families and then noted that the Civil Aviation Organization as the body in charge of technical affairs, in line with its responsibilities, has presented an online video report to Ukraine and other parties," Iranian Foreign Ministry spokesman Saeed Khatibzadeh, IRNA informs.
As reported, Minister of Foreign Affairs of Ukraine Dmytro Kuleba said that Ukraine is seriously concerned about Iran's delay in the negotiations on the UIA plane crash as it has not yet received official information from the Iranian side on the results of a technical investigation into the tragedy.
Earlier, the Iranian media reported that the Civil Aviation Organization of Iran had released the final technical report on the January 8 crash of UIA's flight PS752 near Tehran and that the report had been given via videoconference to the officials of the countries whose citizens were involved in the incident.
Ukraine International Airlines plane (Flight PS752) heading from Tehran to Kyiv crashed shortly after taking off from the Imam Khomeini International Airport at about 06:00 Tehran time (04:30 Kyiv time) on Wednesday, January 8. There were 176 people on board – nine crew members (all Ukrainians) and 167 passengers (citizens of Ukraine, Iran, Canada, Sweden, Afghanistan, Germany, and the UK).
On January 11, Iran admitted that its military had accidentally shot down the Ukrainian passenger jet. Iran's Islamic Revolutionary Guard Corps (IRGC) accepted full responsibility for the downing of the Ukrainian airliner.
ol