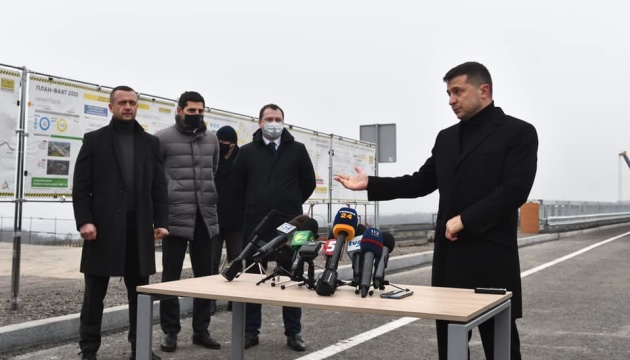 Zelensky says doing all to speed up supply of COVID-19 vaccine to Ukraine
Ukraine is intensifying negotiations with global pharmaceutical companies and governments of other countries to speed up the supply of a high-quality COVID-19 vaccine to Ukraine, according to President Volodymyr Zelensky.
He said this during his working trip to Zaporizhia region on Thursday, December 24, the presidential press service reported.
"The Ministry of Health is constantly holding talks on the supply of the vaccine with many Western partners: Moderna, AstraZeneca, Chinese manufacturers and European manufacturers," he said.
According to Zelensky, initially, Ukraine was to receive a free vaccine against coronavirus in the amount of eight million doses in the second or third quarter of 2021, whereas now the first batch is expected at the end of the first quarter.
"Every effort must be made to speed up this process of providing the vaccine. I am talking to the leaders of the EU countries, and not only the EU, so that we could speed up the supply of a high-quality, proven vaccine," Zelensky said.
He noted that negotiations were underway with India, Britain, France, and many other countries.
In particular, he recalled that a few days ago he had a phone call with his French counterpart Emmanuel Macron, during which he also raised the issue of Ukraine receiving the first batch of the vaccine in late January or mid-February.
As many as 1,001,132 cases of COVID-19 have been confirmed in Ukraine as of December 24, including 11,490 coronavirus cases recorded on December 23.
op