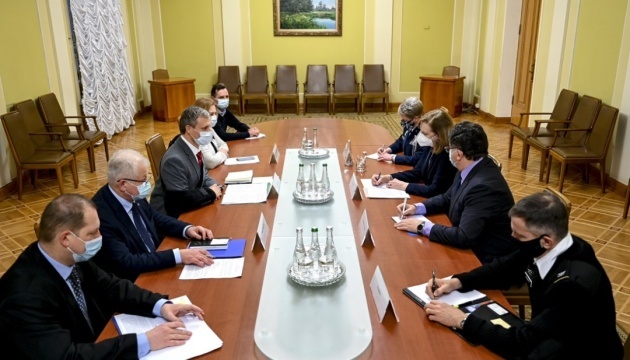 Kyiv offers Washington to draft framework agreement on defense cooperation
Deputy Head of the President's Office Roman Mashovets has met with Kristina Kvien, Chargé d'Affaires, a.i. at the U.S. Embassy in Kyiv, and proposed that Ukraine and the United States start drafting a bilateral framework agreement on defense cooperation, the presidential press service has reported.
According to the report, Mashovets said the document should cover all areas of Ukrainian-American cooperation in this sector, including defense reform, personnel policy, the development of combat capabilities of the Ukrainian Armed Forces, the armament of troops, reform of the defense industry, the training of military units, military education, science and the development of defense technologies, the treatment and rehabilitation of wounded servicemen, the social protection of veterans, servicepersons and members of their families, mutual participation in international formats of cooperation and other issues that are important for Ukraine's defense capabilities.
Both parties also summed up the results of bilateral cooperation in the field of national security and defense in 2020. They said the most important results included the reform of the system to manage the Ukrainian Armed Forces in line with NATO standards, the establishment of an intelligence committee and the Ministry for Strategic Industries of Ukraine, as well as changes in the list of senior military ranks in accordance with the standards of leading NATO member states.
Particular attention was paid to the Joint Endeavour 2020 strategic command and staff exercise participating in which, together with Ukrainian units, were representatives of the armies of NATO member states, including the United States and the United Kingdom. The participants in the meeting noted that the exercise had demonstrated that Ukraine is not alone in the Donbas war.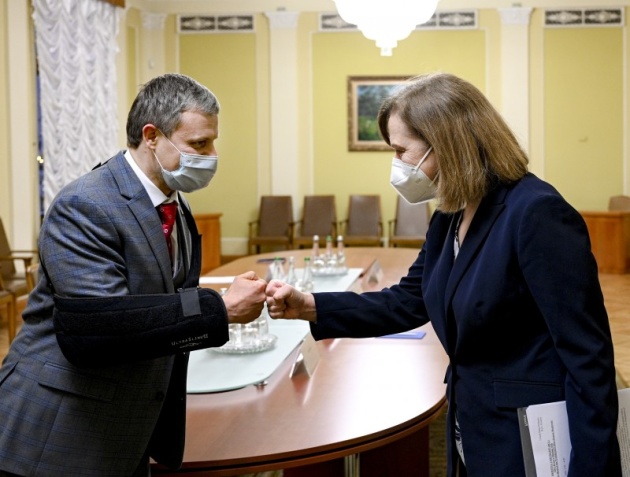 Mashovets also stressed that the National Security Strategy of Ukraine, approved by Presidential Decree No. 392 of September 14, 2020, had launched the development of 15 draft strategic documents in the fields of human development, defense industry, public, military, economic, energy, environmental, biological, food, information and cyber security, intelligence, as well as foreign policy and integrated border management.
According to the report, Kvien praised a large amount of work in the defense sector and stressed the importance of Ukraine's accession to NATO's Enhanced Opportunities Partnership program. She reaffirmed the readiness of the United States to continue providing assistance for the development of Ukraine's defense capabilities and to develop new formats of bilateral cooperation.
According to the President's Office, both parties agreed to work next year to further develop the contractual framework between Ukraine and the United States on defense cooperation and to make efforts for the effective use of U.S. assistance to Ukraine's defense forces, which is planned for 2021.
op