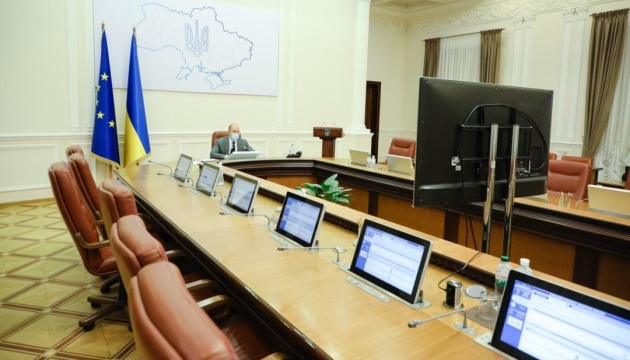 Government dismisses Shkurakov as Ukraine's deputy finance minister
The Cabinet of Ministers has dismissed Ukrainian Deputy Finance Minister Vasyl Shkurakov at his own request.
According to Ukrinform, the government's representative in the Verkhovna Rada, Servant of the People MP Vasyl Mokan, wrote this on his Telegram channel.
"At today's meeting members of the Cabinet of Ministers voted for […] the dismissal of Vasyl Oleksandrovych Shkurakov as deputy minister of finance of Ukraine (at his own request)," the report reads.
Mokan also noted that the Cabinet of Ministers had appointed Vira Rohova deputy minister of education and science.
According to Mokan, the government also decided to appoint Andrii Lordkipanidze deputy head of the State Service of Ukraine on Food Safety and Consumer Protection (by concluding a civil service contract with him for the period of COVID-19 quarantine).
Shkurakov was appointed Ukraine's deputy finance minister in September 2019.
op