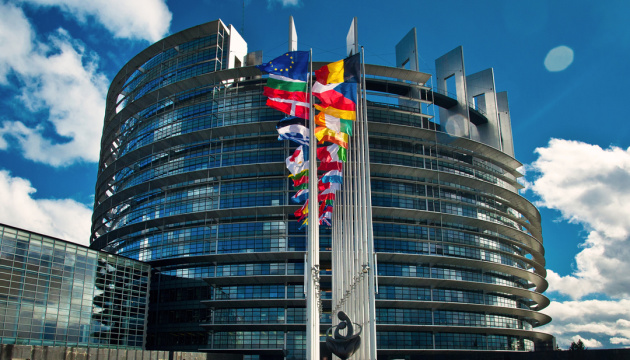 European Parliament gets acquainted with Crimean Platform initiative
First Deputy Minister of Foreign Affairs of Ukraine Emine Dzheppar and members of the Verkhovna Rada familiarized the European Parliament with the Crimean Platform initiative.
As Ukrinform reports with reference to the press service of the Ministry of Foreign Affairs, the presentation took place during an online event entitled "Crimean Platform: International Response to the Occupation" as part of a series of the European Debate public events.
As noted, MPs Rustem Umerov, Lisa Yasko and Vadym Halaychuk, Chairman of Mejlis of the Crimean Tatar Refat Chubarov, MEP from the Republic of Poland, Secretary-General of the European Conservatives and Reformists Party Anna Fotyga, MEP from Lithuania Petras Auštrevičius, Crimean expert and journalist, co-founder and editor-in-chief of BlackSeaNews Andriy Klymenko took part in the event.
"Emine Dzheppar told about the continuing deterioration of the situation in the temporarily occupied Crimea. In particular, she informed about the growing militarization of the peninsula, Russia's supply of weapons and equipment capable of carrying nuclear weapons, deployment of military personnel and seizure of former nuclear weapons storage facilities. Focusing on the need to intensify efforts to de-occupy Crimea and overcome the consequences of the occupation, the First Deputy Minister presented a new initiative of Ukraine - the Crimean Platform - and invited MEPs to join its work in the parliamentary dimension," reads the statement.
Ukrainian lawmakers also presented the newly created Crimean Platform inter-factional association.
The participants agreed to the importance of involving parliamentary circles in the efforts to de-occupy the peninsula, including within the framework of the Crimean Platform.
The co-organizers were the European Conservatives and Reformists Party and the Delegation of Ukraine to the EU.
The Crimean Platform is a new consultative and coordination format initiated by Ukraine to improve the international response to the occupation of Crimea and growing security challenges, increase international pressure on Russia, prevent further human rights violations and protect victims of the occupation regime, and achieve the main goal of de-occupation of Crimea and its return to Ukraine.
The Platform is expected to operate at several levels: heads of state and government, foreign ministers, inter-parliamentary cooperation, expert network.
The activities of the Crimean Platform will be officially launched at the inaugural summit which is planned to be held in Kyiv in 2021.
ol