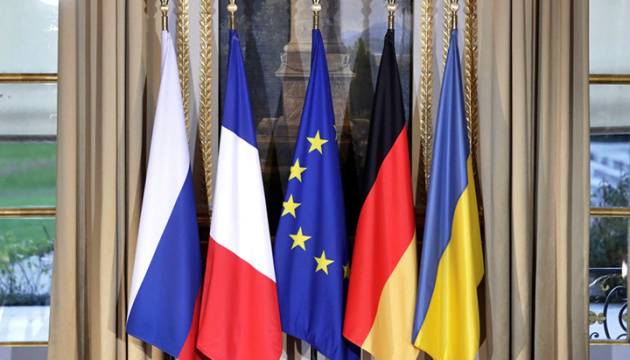 Biden could step up Normandy format negotiations, President believes
President Volodymyr Zelensky believes that the United States could significantly step up the Normandy format talks on Donbas and the Crimean Platform on the occupied Crimea by joining these formats.
"The situation is terrible, so I say rightly – Donbas is dying without Ukraine. Therefore, I believe that the United States of America can have a very strong influence. I believe that President Biden could step up our negotiations in the Normandy format, because he understands the issues of Ukraine and Russia well. Secondly, he spoke about security in Europe, and thirdly, we believe that it is not enough to talk simply about the end of the war. And what to do next? We need the reintegration of Donbas," Zelensky said in an interview with The New York Times, the text of which is published on the President's Office website.
The President stressed that strong companies, strong technology, security and money are needed to reintegrate Donbas.
"We are planning a free economic zone in Donbas, so that there are certain preferences for business to enter. And here the United States of America could play a key role," the Head of State noted.
According to Zelensky, the United States today is a guarantor of security in the world, a serious strategic player, so such steps could accelerate the end of the war in Donbas and the beginning of large-scale construction, large-scale reintegration of Donbas.
He stressed that "we cannot do without" the United States of America in the issue of Crimea, reminding that the issue of Crimea and its de-occupation is not on the agenda of the Normandy format and the Minsk agreements.
"We are now creating a Crimean platform and, of course, we would like to see in it those countries that will be key players, key guarantors of the return and de-occupation of Crimea. Return of Crimea and our territorial integrity. And the United States could be a leader in this direction," Zelensky said.
He added that the issue of Crimea has been suspended for six years.
"Indeed, Europe and the United States 'have optionally' done their best, but steps towards de-occupation must be taken by an appropriate union of states, a union of leaders that will map all steps to deoccupy the Crimean peninsula," the President of Ukraine noted.
ol